Note that the products discussed on our site are independently selected by our editors. Your purchases through our recommendations may earn us a commission at no extra cost to you.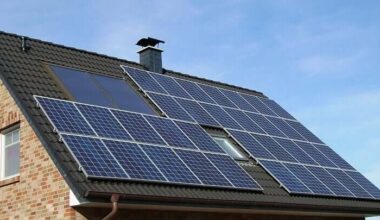 Keeping your house warm during the cold season can reduce your chances of catching respiratory diseases such as pneumonia. In most residential properties, more than seventy percent of the household energy consumption goes to the central heating systems. Therefore, sticking to energy-efficient ways of heating your home should be a great option to cut on energy costs, all while keeping your home warm as usual.
Heck! Opting for energy efficient ways of heating homes will help you enjoy an overall better indoor experience, at a much cheaper rate than those of traditional home heating systems. Think of for example, playing indoor sports for hours, all while running a cost-heavy heating system. That may break the bank for many. But it's a no brainer that in order to be able to enjoy indoor sports, you NEED ample temperate in the room.
"To focus on your game, you need a quiet place and stable temperature. Especially in winters, if there is no proper heating, you won't be able to enjoy your game in the first place." — Says Owais Shah from Indoor Champ.
As you can see, we are now stuck with two conflicting facts, the necessity of warmth, and the high energy cost.
So what to do?
Opt for energy efficient heating options.
Here follow some of the best energy efficient ways of heating your home, just to give you some ideas in order to broaden up your mind as to what's possible.
But before that, if you haven't checked already, we have a good list of some of the best garage heaters available. Remember to check that one out too!
1. Switch to a Green Renewable Electricity Supplier
Switching to a green renewable electricity supplier helps reduce your home's carbon dioxide emissions. You also get to pay lower charges when using renewable energy to power your central heating appliance. Before choosing a renewable electricity supplier, compare the tariffs to get one that works for you.
2. Invest in a Ducted Heating System
A ducted heating system can heat certain areas of the house or the entire house through zoning when correctly installed. You can set the system to heat your living room during the day and the bedroom during the night as you wish. Since it relies on the time set for heating a room, the ducted heating appliance is energy efficient.
Besides, the system has the lowest upfront and running cost for a complete home heating. Additionally, most of the ducted systems are compatible with most high-end gas heaters and cooling systems; thus, providing you with an all in one cooling and heating solution. Depending on your facility, you can opt for either ceiling or floor heating.
3. Fix Self-Adhesive Rubber Seals Around the Windows, Doors, and Roof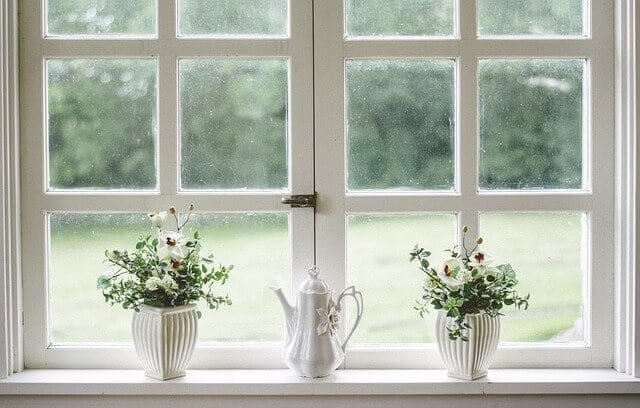 The windows, doors and the roof in a house determine its heat retention capabilities. About 25 percent of heat gets lost through the roof. You can prevent the heat loss by installing an insulator that is 25-cm thick throughout the loft. Though it is quite expensive to install loft insulation, you get to save a couple of dollars every year in heating bills.
Self-adhesive rubber seals are relatively easy and cheap to install around your doors and windows. Consider draught proofing your floors to minimize heat loss. Have these insulation materials installed before winter kicks in for the best results. Besides, if you are planning to change your windows or doors, consider buying something with a low emissivity coating. The coating will help keep the summer and winter heats away.
4. Use Oil-Fired and Biomass Boilers
Oil-powered boilers use renewable fuels to generate heat. They boast of improved efficiency and low maintenance costs when compared to traditional ones. You will not have to worry about experiencing low temperatures in your home during power outages. Oil-powered boilers have your heating needs at hand whether your home has or does not have an active grip power connection.
Biomass boilers use wood chips, wood pellets or logs as their primary source of fuel. They need more space to install since they are bigger than the average oil-fired boilers. Before getting a biomass boiler, find a reliable local fuel supplier. Get a biomass boiler with a fully automated feed system for fast heating.
5. Install an Electric Heat Pump in Your Home
Heat pumps work as reverse fridges since they take heat from the water, air or the ground and use it to warm your house. They rely on an electric pump, which boosts the absorbed heat to the right temperature required to warm a room. A correctly set up and good performing heat pump produces up to three heat units for every electricity unit consumed. The machine works effectively in properly insulated houses situated off the mains gas pipeline.
You can rely on heat pumps to give significant energy savings if you are currently relying on electricity to heat your home. Note that ground source heat pumps require a lot of space since their pipes lie in trenches that are over 1.5 meters deep. You need to attach air source heat pumps on the outside wall of your property just like how you connect the fans on air conditioning units. You also need a nearby water stream, well or lake for water source heat pumps to work well.
6. Install Hot Water Pipers Under the Floorboards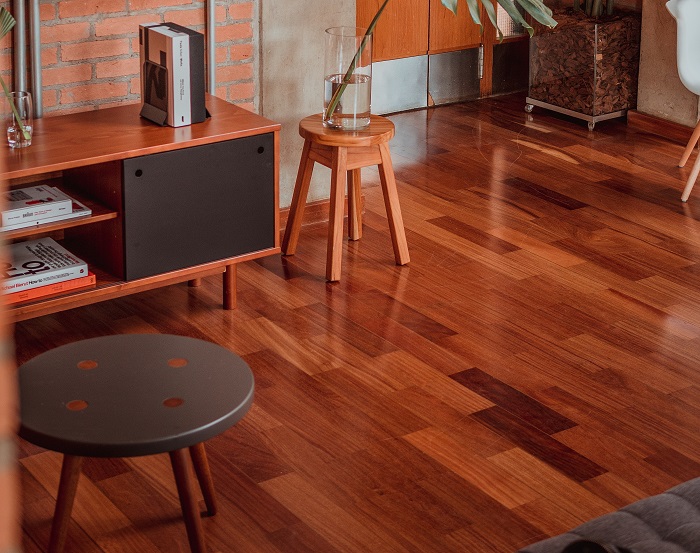 Also known as, radiant heating, floor heating is one of the new trend features in new housing. Its innovation focuses on comfortable, clean and design-led living. Moreover, it is no denying that underfloor/radiant heating is one of the most energy-efficient ways to warm your house. Additionally, there are two different ways of floor heating, water, and electric base system. Both the process provides heating in a room from the floor upwards for consistent and efficient warmth.
Hot water pipes significantly reduce the household energy consumption when you install them under the floorboards. They provide your home with adequate insulation needed to cope with the cold weather. Installing hot water pipes when building your home is quite easier than fixing them when the construction work is complete.
7. Have Natural Gas-Forced Air Furnaces in Place
Natural gas-forced air furnaces are cheap to install and operate in residential properties. You can also easily add air conditioning to a forced air furnace. You need to seal and insulate the air ducts to prevent heat loss. The type of duct work you have in place determines the amount of heat retained in your home.
Furnaces are rated by AFUE (Annual Fuel Utilization Efficiency). The rating on the furnace reflects the percentage fuel that is turned into heat. Thus, a higher rating means a good energy to your home. However, it is worthy to note that a forced-air furnace fueled by natural gas, fuel oil, fuels a model with 98% AFUE or propane is worth your investment than one, which is fueled by electricity.
8. Install a Solar Water Heating System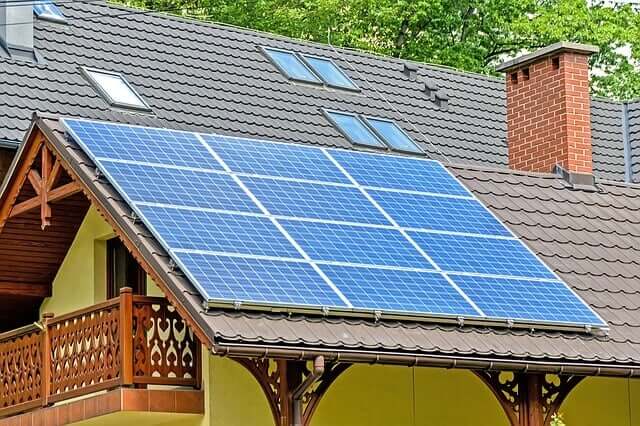 Solar water heating appliances, which significantly lower the household heating costs, use the heat from the sun to heat household water. To install them, you require a roof that faces between south-west and south-east. You should also allocate space for installing a thin water cylinder with two coils. Besides, it is always cheaper to conserve energy than to purchase it; thus, the first step to take is to reduce the cost of hot water needs to minimum.
Besides, solar water heaters emit up to 1,500 pounds of carbon dioxide per year an equivalent to the amount released by average vehicle for every 1,685 miles. Notably, the solar water heaters overhead cost, operating cost and maintenance costs are low compared to using electricity to heat water.
Talking of electric water heating systems, electric tankless water heaters are a very good option to meet this need. If you haven't already, check out our review of the best electric tankless water heater reviews.
9. Install Radiator Panels to Reflect heat
Radiator panels are among the most affordable and energy efficient appliances you can use to maintain the warmth of a house. They are also easy to install and require little maintenance. Radiator panels work by reflecting the heat produced by your radiators. They ensure that the heat efficiently warms up a room instead of the walls.
To achieve more with this appliance, you can choose a wall-mount radiator. They have the tendency to reflect the heat from heating walls, but instead heat the room. Since they are self-regulated, once the room gets warm, they will turn automatically turn off. Therefore, to get the best heating choices, you need to look for a perfect heating system that brings comfort, warmth and value to our home heating.
10. Get Thermostatic Radiator Valves for Your Property
You save on energy bills with heating controls and thermostatic radiator valves installed in your house. The controls and valves allow you to program the heating at predefined times and use the energy only when you need it. You can also control smart thermostats through your handheld device. The controls and valves give you the convenience you need to maintain warm temperatures in a room.
11. Set the Thermostat to 18⁰C to Save Energy Bills
Having a programmable Thermostat is another way in which you can use your HVAC system to use less energy. By simply setting up the control to turn on and off can save you up to 15% on your energy bills. Setting the minimum temperature of your living room to 18⁰C can significantly lower your heating bills. The higher you set your heating appliance, the higher the household energy consumption levels. At 18⁰C, your house is conducive for living. This means that you and other inhabitants are at lesser risks of developing respiratory disorders associated with the cold weather.
12. Insulate Your Hot Water Tank to Reduce Heating Costs
Keep the hot water tank correctly lagged or insulated if you have one. The insulation helps keep the water warm for more extended periods and minimize your heating costs. Insulation experts suggest that an insulated water tank helps save 7 to 16 percent in water heating costs.
Just like insulating your roof or walls, insulating your water tank is one of the inexpensive and easy ways to improve energy efficiency to save you money. Whether you have a new tank or an old one, check to see if it has an insulation with an R-value of at least 24. If not, then consider insulating your water tank, which could help reduce the standby heat loss.
13. Rearrange Your Furniture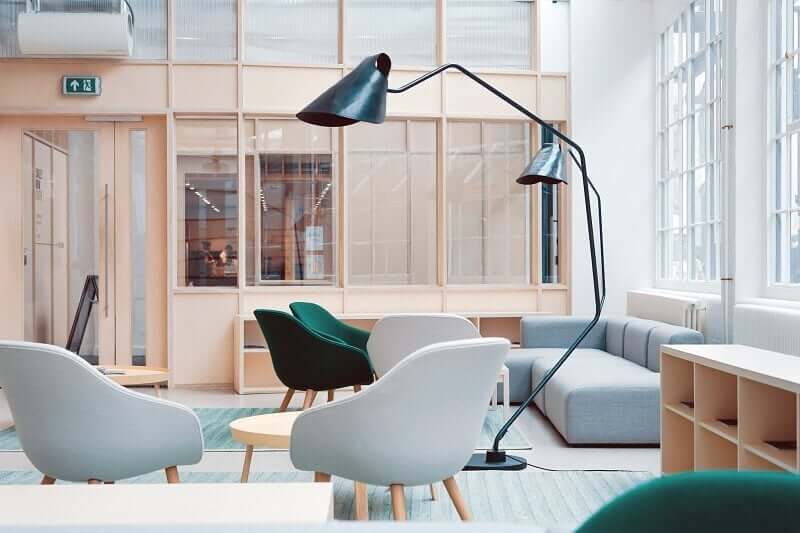 The arrangement of the furniture pieces may determine the heat absorption rates of your house. For instance, a couch positioned in front of the radiator absorbs more heat needed to warm a room. Moving the sofa away from the heater helps heat and air circulate freely in the room. You should position furniture pieces with dense fabric away from your central heating appliance.
14. Program the Central Heating System
Programming your central heating system is cheaper than turning it on when you need it. For instance, you can program it to turn on 30 minutes before waking up in the morning. When programming the heating appliance, set your preferred temperature levels and the time you expect it to shut off automatically. Use a programmable heating appliance with an auto shut-off feature in your home to save on energy bills.
15. Keep the Curtains Open During the Day to Let Sunlight in Your House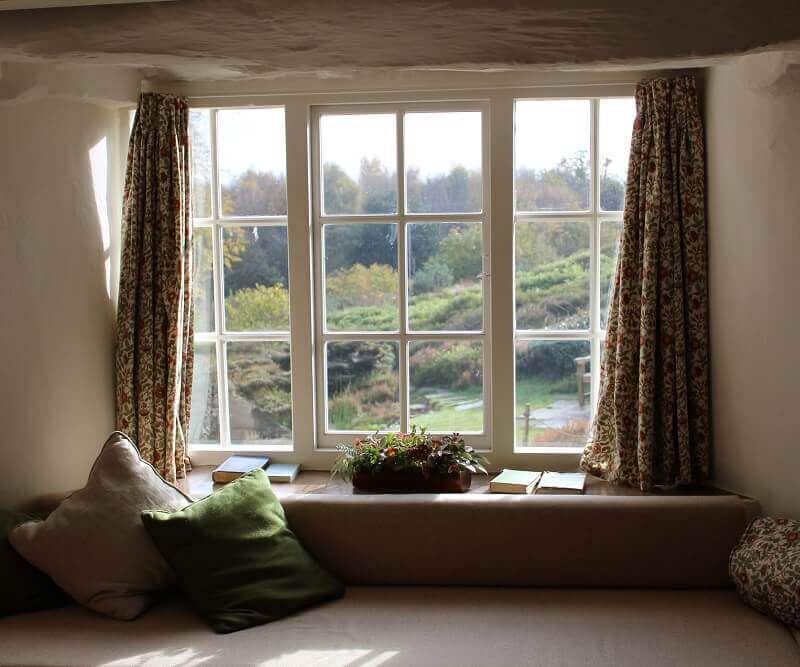 The heat from the sun can help maintain warm temperatures in your house. Consider opening the curtains during the day to allow sunlight to enter the house. Do not forget to shut them once it gets dark outside since they add an extra layer of insulation at night needed to maintain warmth in your rooms. Ensure that they do not have any gaps or leaks for the warm air to stay in the rooms.
Conclusion
The energy efficient ways you have in place determine whether your home can remain warm for more extended periods during the cold season. They also affect your accumulative energy bills. As the world is switching to clean energy and energy-efficient heating systems, you should also do the same. Thoroughly assess the advantages and disadvantages of a heating apparatus before procuring or installing it in your home.