Note that the products discussed on our site are independently selected by our editors. Your purchases through our recommendations may earn us a commission at no extra cost to you.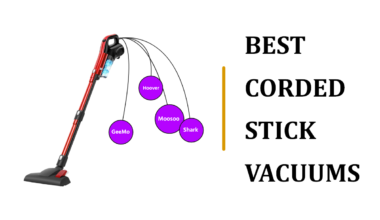 Vacuuming is a regular activity in our homes and since we love our residences clean, a vacuum cleaner has become such an important machine to own. A vacuum cleaner can simply be described as a device used to extract debris and dirt of our floors, sofas, furniture, carpets, ceilings, and other surfaces in our homes.
Unlike the use of a broom together with a dustpan, the vacuum cleaner ensures you clean your home with so much ease without using that much energy. This machine will make your work faster and you will realize that you spend way lesser time to clean your home in comparison to when you go for the broom and dustpan option. With some brand, you will realize that you may clean your home without touching any dirt. Who would not want that? This incredible invention like many others has a wide range of brands and technologies in the market. There are corded ones, and cordless ones, then the stick vacuums, uprights, and canisters.
Due to the many benefits that corded stick vacuums have over other types of vacuums, today we shall be focusing on the corded stick vacuums. Here are the best of them all in review —
Reviews of the Best Corded Stick Vacuums of 2021
Shark Rocket HV302 Bagless Stick Vacuum – Best Overall
Images from Amazon Product Advertising API / Affiliate links / Last update on 2021-01-21
This Vacuum cleaner by Shark is one of the finest home appliances in the market. It weighs just 8 pounds and can not only clean your floor but can also be converted to a ceiling cleaner appliance with a cord that can stretch up to 8.5 meters. It has dual storage options. You can either mount it on your wall or place the hand vacuum to the wand's bottom. This Shark Rocket can clean the tiniest spots in your home and car due to its micro kit tools. It also comes with fingertips controls that help you switch easily from cleaning hard or soft surfaces and carpets.
With this cleaner, you can easily move around the furniture in your home as it has an excellent Swivel Steering Control. Another feature of this vacuum is that it is "bagless". This means, that the vacuum does not have a bag to collect the dirt but instead, uses a chamber or a dust cap to hold the dirt. The advantage of a bagless vacuum is that you only need to empty the dirt; all you need to do is detach the canister from the body and snap the lid. You also do not need to worry about replacing bags because they are not needed here.
The Good
It is light in weight thus easy to use on floors and ceilings.
You can control the machine from your fingertips.
It has modes that can clean heavy carpets to hard floors.
Not So Good
The canister and the cord are attached making it laborious to empty the canister when full since you have to carry the cord too.
Shark APEX LZ601 DuoClean Lift-Away Vacuum – Best Premium
Images from Amazon Product Advertising API / Affiliate links / Last update on 2021-01-21
The Shark APEX LZ601 ranks second in our list of corded stick vacuum reviews due to many of it's premium features such as DuoClean feature and overall build quality. This vacuum offers great cleaning performance due to its hypervelocity accelerated suction that has a more direct airflow. It comes with an inbuilt extended hose that enables you to clean couches, tight spaces, shelves, car interiors, and other small spaces. This vacuum cleaner can both clean the carpets and polish your floors thanks to its duo clean technology. It has a self-cleaning brush rolls that help remove pet hair and long hair without hair wrap.
Moreover, it has an anti-allergen seal and HEPA filter technology that completely traps dust and allergen. It is a "bagless" vacuum cleaner which makes it easy for you to see the amount of dirt as it has a clear canister.
Another great feature about this vacuum cleaner is that it is the lightest lift-away pod of all Shark's vacuum cleaner. This feature enables you to clean both the floor and the spaces above. Also, the integrated hose that comes with the device will help you reach the tight spaces and reach those spots under the tables, between sofas and so on.
The Good
It is self-standing thus convenient to use and also easy to store
Duo clean-up abilities for both cleaning your carpet and giving your floors a polished feel.
It has a brush rolls that clean hair which makes it convenient for pet owners.
Not So Good
This cleaning device requires regular cleaning. The duo clean technology uses different brush rolls to get rid of hair that demands regular cleaning that can be tedious especially when you have long hair or own a pet.
Shark Rocket ZS351 Corded Stick Vacuum – Best With Long Cord
Images from Amazon Product Advertising API / Affiliate links / Last update on 2021-01-21
This particular vacuum cleaner by Shark is one of the best-corded cleaning gadgets. It has a powerful suction ability of dirt and debris that ensures your carpet and other surfaces are easily cleaned. The cleaner also comes with a brush roll that ensures no hair – pets' or yours is left lying on your floors or couches.
Its brush roll cover is transparent making it easy for you to see the condition of the brush roll as you clean. It also has a light indicator that goes red when the brush roll is in bad condition.
It has excellent swivel steering control that makes it very easy for you to move around furniture and other items in the house while cleaning. The Shark ZS351 Rocket Corded Ultra-Light Vacuum comes with an extra-large dust cap allowing you to clean lots of surfaces before you can need to empty the surfaces.
This cleaner has an extra-long cord of 30- feet that help you reach a large cleaning area from the plugged point. It has a 500 watts rate that ensures the appliance works well to keep your home clean.
The Good
Cleans out hair. It is great for people with pets and those who have long hair and also comes with a light indicator to show you the state of the brush roll as you clean.
It can be converted into a handheld cleaner making it ideal for cleaning ceilings as well.
The extra-large dust cap allows you to clean large surfaces without the need to empty the dust cap as much making it convenient and time-saving.
Not So Good
It cannot stand on its own. This is because the power unit is attached.
GeeMo H594 3 in 1 Corded Stick Vacuum – Best Budget
Images from Amazon Product Advertising API / Affiliate links / Last update on 2021-01-21
If you are skimming through cordless stick vacuum reviews to find a budget vacuum, but still don't want to compromise much on performance and overall quality, then look no further. Being among the finest vacuum cleaners, this GeeMo H594 has great sucking power. It has a powerful 600 watts motor with a high-speed electric broom and has a 17,000 PA suction making it one of the few vacuum cleaners able to pick large debris with ease. Its handle is great with an extension tube that can adjust for an additional length of 40-70 cm. It can also be switched and used to clean the ceiling, seats, walls, under your table, and gaps between your furniture.
It can also rotate up to 270 degrees due to its flexible swivel design that makes it very easy to move around furniture and other items your home as you clean. Its dust cup has a 1.2-liter capacity and because of its cyclone mode, it can separate the dust from air for aggregation.
This vacuum cleaner comes with a HEPA filter that ensures even the finest dirt such as pollen is captured and sucked into the vacuum. The HEPA filter is not only environmentally friendly but also energy saving with thorough cleaning abilities. The filter can be cleaned with water just like the dust caps.
This product comes with a warranty of 12 months and if a problem occurs within the first year of purchase, you can contact the GeeMo for assistance. It also has a large dust cup with a 23 feet cord.
When all these features are taken into account, you can't go wrong with this vacuum. Because it is one of the best budget corded stick vacuums you can find on the market today.
The Good
Outstanding sucking abilities with a 17,000 pa suction
Has great filtration systems thanks to the HEPA filters
It is lightweight and can easily convert to be used as a floor and ceiling cleaner
Not So Good
It is not ideal for cleaning hair. When the bearing part of the brush gets stuck with hair, the cleaner suction weakens and it starts making strange noises.
Shark APEX ZS362 DuoClean Stick Vacuum
Images from Amazon Product Advertising API / Affiliate links / Last update on 2021-01-21
The Shark APEX Duo Clean with Zero-M No Hair Wrap (ZS362) Stick Vacuum is a 2-in-1 corded bagless cleaner designed to be used both as a corded lightweight cleaner and a strong handheld unit. Its duo clean technology enables it to thoroughly clean carpets and the floors. The vacuum cleaner cleans itself, do not place filters in your washing machine or dishwasher. It has been designed to pick up long hairs and pet hairs on carpets, floors, furniture, and other surfaces.
It also has an advanced swivel wheel that enables you to easily maneuver around your home, in between furniture and other items as you clean. The Shark APEX Duo clean vacuum cleaner comes with powerful led lights that help you see the hidden debris better around your home as you clean.
The main cleaner head has light indicators that show you the condition of the brush rolls. The brush rolls cover is also transparent so you can see the status of your brushes. This vacuum cleaner has a thermal protector system that ensures the motor is not damaged. Decrease of airflow through the motor increases its temperature and to prevent any damage, the thermal protection system shuts off the motor. Its dust cap is transparent with a capacity of 0.74 dry quarts.
The Good
Advanced swivel mechanism that enables great maneuverability
LED lights that help you see more clearly when cleaning
Convertible stick vacuums that can be detached easily when needed and converted into a handheld unit
Not So Good
It is not a self-standing unit so you have to lay it vertically
Not ideal for large homes
NEQUARE A17 Versatile Vacuum Cleaner – Best Convertible
Images from Amazon Product Advertising API / Affiliate links / Last update on 2021-01-21
This vacuum has great suction abilities of at 17000 PA. It is great for carpets, floors, hard wooden floors, curtain, and ceiling. The power multi-task brush is quite effective in cleaning debris and dust hidden on the floors and carpets as well as hair.
This cleaner can be converted to a handheld vacuum easily and you can comfortably clean your sofas, curtains, walls, and ceiling. It is equipped with a conductive flexible tube that can be adjusted up to 17-28 inches. You can adjust 12 sections for lying free lengths and the 20ft cord will enable you to move around the house freely as you clean. With this vacuum, you can empty the bin in just a click without having to touch the dirt. The vacuum cleaner works by forming cyclones which generate forces of 79,000g. These forces capture 99.9% of dirt including those as tiny as 0.3 microns. It is also lightweight so you will not strain your muscles, cleaning your home.
This NEQUARE A17 Versatile Vacuum Cleaner comes with a 12 year warranty so if there is a problem with the appliance within the first year of purchase, you can contact NEQUARE for assistance.
The Good
Can stand upright unlike many other vacuum cleaners
Has a soft roller head, soft dusting brush for hard surfaces and hard bristle roller that helps cleans hard and soft surfaces
Its high power of 500 watts makes it one of the most effective vacuum cleaners in the market
Not So Good
Has a small dirt cup
It is not very easy to assemble
Shark Rocket HV322 DeluxePro Stick Vacuum
Images from Amazon Product Advertising API / Affiliate links / Last update on 2021-01-21
This Shark Rocket HV322 DeluxePro Stick Vacuum comes with powerful LED lights on the nozzle and handheld vacuum that enables you to spot hidden dirt on the floor, carpets, and other surfaces. It has a big dirt cup, twice the size of ordinary vacuum cleaners dust cups.
This vacuum cleaner features an advanced steer wheel that enables great maneuvering of items and furniture in the house so you clean better. It also comes with extra attachments such as motorized floor nozzle, handheld vacuum, duster, crevice tool, and wand.
It comes with a 30 feet cord making it easy for pickups during cleaning. The Shark Rocket HV322 DeluxePro stick vacuum was designed for versatile cleaning. It can easily convert to a handheld device and clean your ceilings. Its pet multi-tool enables the vacuum to suck all the pet hairs from your carpet and any other surfaces as well as clean hard floors.
The Good
It is convertible to a handheld device ideal for cleaning walls, curtains, walls
Great sucking abilities
Great for cleaning off hair as well as hard surfaces
Not So Good
Can be damaged by a wet or a moist filter
Can't stand on its own
MOOSOO D601 – 2 in 1 Stick Vacuum – Best Filtration
Images from Amazon Product Advertising API / Affiliate links / Last update on 2021-01-21
This particular vacuum cleaner has very high suction power. It will suck in all the hidden debris in your carpet, the dust on your couch, pet hair, and marble. It has a bagless set including a four-set infiltration system that includes the sponge filtration, cyclone filtration, HEPA filtration, sponge filtration, and cylinder filtration with a rotatable brush. This vacuum cleaner is best suited for cleaning hard floors and carpets.
Its swivel steering provides you with easy maneuvering options and has 2 pack HEPA filters that ensure you get excellent results. Weighing only at 7.28 pounds, it can easily be handled by a single arm and will give you an easy time when cleaning the ceiling and walls.
The adjustable 19-31 inches tube with a 23 feet cord makes it easy to cover large areas. This cleaner can not only be used to clean your carpet and floors but also, your sofa, car, furniture, stairs, those small spaces under your bed and between furniture. This is because this vacuum cleaner allows easy switch off to crevice nozzle and a brush ideal for cleaning such areas. It also comes with a dustbin capacity of 1.2 liters.
If you are looking for the best corded stick vacuum cleaner with the best filtration, then this Moosoo D601 would be your best option.
The Good
Ultra-light. Easy to work with
Has a big dustbin capacity of 1.2 liters
It cleans thoroughly due to its advanced filter technology
Not So Good
It is not ideal for big homes
The cord is limiting
Shark Rocket HV382 DuoClean Corded Vacuum
Images from Amazon Product Advertising API / Affiliate links / Last update on 2021-01-21
This is Shark Rocket HV382 DuoClean corded vacuum comes with a dual brush system that not only cleans the carpet but also engages the floors giving them a polished look. The vacuum cleaner has a dual brush roll that cleans smalls and large particles.
Its ultra-lightweight feature ensures it easy to work with on the walls and ceiling as it converts to 4.5 pounds handheld vacuum. It also has a brush rolls garage making it easy to access them and maintain the brush rolls.
It has a dust cap twice the size of the previous Rocket version so you can clean large areas before you need to take a break to empty the canister. The vacuum is also capable of cleaning pet hair on your home surfaces. The Shark HV382 Rocket Duo Clean Ultra-light vacuum also has LED lights on the handheld vacuum and floor nozzle to assist you to spot hidden dirt.
Its fingertips controls also make it easy for you to use the appliance. This vacuum cleaner barely loses its suction and is considered one of the most durable vacuum cleaners in the market today.
The Good
Dual brush system
Ultra light
Large canister
Not So Good
Not the best for cleaning heavy carpet
Assembling the various parts won't be easy for some
Hoover Linx SH20030 Bagless Stick Vacuum
Images from Amazon Product Advertising API / Affiliate links / Last update on 2021-01-21
This Hoover Linx SH20030 bagless stick vacuum comes with a cyclone technology that ensures the suction of dirt is consistent. Its handle can recline down a lot making it easy for you to clean under the furniture and other items in the house.
It has edge cleaning bristles ideal for removing pet hair and any sort of hair from surfaces. The multi-flooring cleaning feature enables it to clean your carpet and hard floors easily.
You can also extend from room to room using thanks to its 20 feet cord. It comes with a wind tunnel technology that not only helps with the removal of dirt but also reduces blowbacks. Its filters are also reusable. You can clean with water and dry for reuse. This vacuum cleaner comes with a 2-year warranty.
The Good
Great suction abilities with wind tunnel technology
Can remove hair from surfaces
Multi – flooring feature
Not So Good
The cord is pretty short at only 20 ft
Why Buy a Corded Stick Vacuum?
With vacuum cleaners becoming such a necessary appliance in our homes, it would be best to know which one to pick that suits your needs. You would wonder why one would prefer the corded vacuum cleaners to the cordless one. Here is why:
Suction Power
The corded vacuums cleaners generally have stronger sucking power as they remain plugged to the power unit. Cordless Vacuums, on the other hand, work on batteries which explains why they lose the suction power when the batteries power shrinks.
Has no timeout
The corded vacuums need to be plugged into power for use while the cordless ones run on batteries, which means that you can use the corded vacuum cleaners for as long as you wish. In the case of cordless options, the running time is determined by the battery life, mostly ranging between 20 to 45 minutes. This makes cordless options not ideal if you clean a lot. Imagine if you are in the process of cleaning your carpet and the battery runs out, you may never want to use a cordless vacuum cleaner again due to the inconvenience.
Efficient Cleaning tools
Typically, a corded vacuum cleaner comes with a lot more tools than cordless options which makes cleaning easier and efficient. They have changeable and adjustable parts that help to clean different surfaces including small spaces that may seem difficult to reach. Some of are –
Crevice tool: This is a slender, angle tipped tool that gets into small spaces and tight spots. Very ideal for cleaning between sofa cushions, along baseboards, around vents, and radiators.
Dusting brush: This helps whisk bookcases, window seals, lamped shades, framed art, and blinds.
Extension wand: This tool gives more reach. It also nabs dust in high ceiling and corners.
Upholstery tool: This attachment sometimes has a lint-catching material perfect for coaxing dust in the sofas.
Catches dust at a greater capacity
Generally, the corded vacuum cleaners have more space for dust storage and are larger compared to the cordless vacuums.
Relatively inexpensive
Cordless vacuums are surprisingly cheaper compared to the cordless vacuums. The highest priced item listed in this corded stick vacuum review guide is priced at less than $300 at the time of publishing. Compare this with the Dysons, and you will realize what we are talking about.
Things to Know when Shopping for The Best Corded Stick Vacuums

With the above-mentioned factors, it would be important to be aware of what to look for in a corded vacuum cleaner so you can go home with one that does the job well and to your satisfaction. Here are the most important things you should look at when skimming through cordless stick vacuum reviews:
Consider suction power
For the vacuum cleaner to collect the dirt particles through the pipeline or the suction hose, the velocity of the air must be adjusted to dirt collected. The bigger the dirt particles the bigger the surface area and that means that a higher velocity of air is needed to pull the particles into the pipeline or hose. This is what we call the suction ability. The cleaning power of a vacuum cleaner is generally determined by its sucking abilities. A vacuum cleaner with a powerful motor will do a better job of sucking in the dust and other particles.
Cord length is important
Ensure you choose a model that has a cord long enough to cover a room without having to unplug and plug the machine. The unplugging and plugging may be tedious and time-consuming and you want something that will make your cleaning easier. A vacuum such as the Shark Rocket HV302 bagless stick features a cord of 25 feet and is ideal for medium and small homes.
Dust bin size – the bigger the better
The size of the dustbin in vacuum cleaners is measured in liters. To put it simply, the bigger the dustbin the better it is. This means that you can clean a bigger area without the need to empty the bin frequently. The lesser the bin size means that your vacuum cleaner will have a lesser cleaning capacity. If you are covering a big room, then a small dustbin will force you to manually empty the full bin in the middle of your cleaning so you can proceed with your cleaning, which is quite tedious.
Convertible is a plus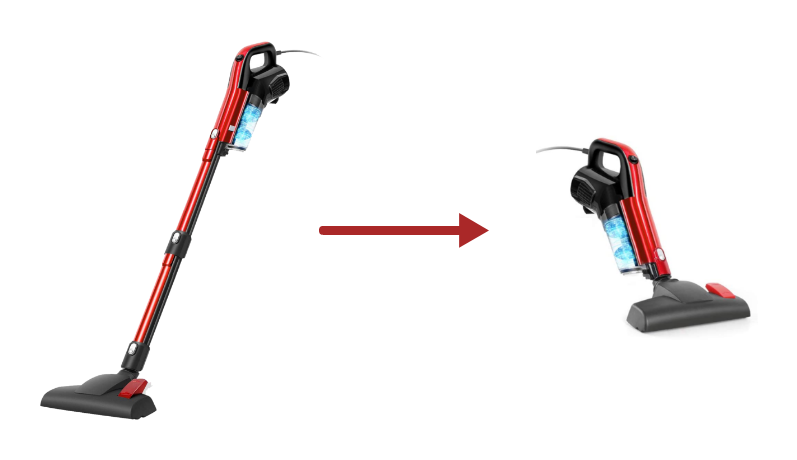 If you are looking to clean other surfaces beside floors, then you may need to choose an easily convertible vacuum cleaner. There are many vacuums in today's market that can convert to a handheld unit, making it ideal to clean off-floor areas with it. Many of the vacuums on this list are like this, such as Shark Rocket HV302, Shark APEX LZ601, and the Shark Rocket ZS351.
These vacuum cleaners are well equipped to clean the curtains, walls, sofas, furniture cars and so on. Choose one that will fully satisfy your needs. If your home has a pet, heavy carpet, or difficult soils, choose a vacuum with a nozzle that is motorized powered. If you have squeezed up furniture and lots of small spaces, then go for a vacuum cleaner that has a low nozzle and adjustable steer wheel to help you reach these spots.
Do you have pets?
Pet owners have to be very particular in choosing their vacuum cleaner. Ensure you go for a model that is well suited with special brushes and crevices that can collect all the pet hair from various surfaces in the house.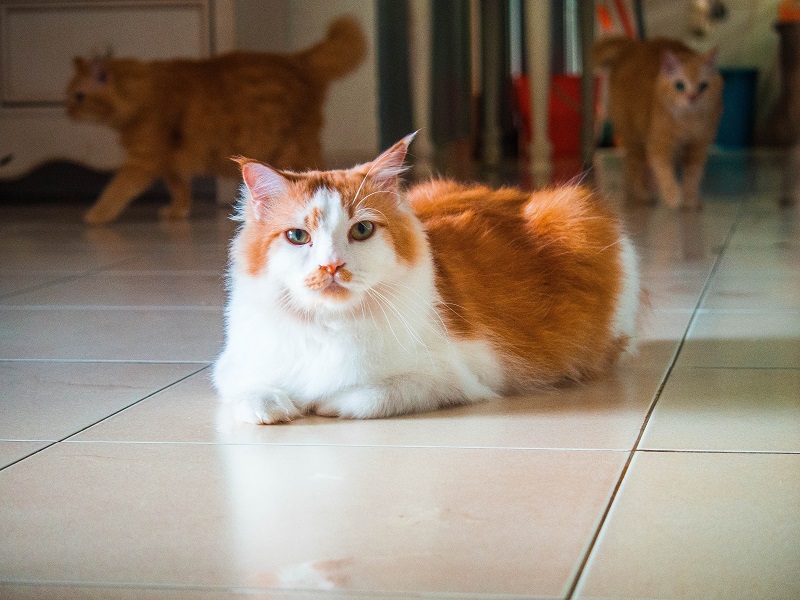 Bagged or bagless – which stick vacuum is for you?
The bagless vacuum cleaners do save you a few coins on the purchase of the bags. You however need more filters that require periodic cleaning or replacement of HEPA filters. For an asthmatic person, emptying the bin for the bagless vacuum may be a challenge. But on the flip side, maintaining the bagless vacuums is far easier and more convenient than the bagged ones for normal people.
Weight distribution is important for those with health issues
Some vacuum cleaners come with very heavy canisters, and that makes it very laborious to use. Choose one that has its weight well distributed so you do not strain your arms as you clean.
Proper filtration – a must have for the best corded stick vacuums
An essential element in the cleaning efficiency of a vacuum cleaner that is mostly overlooked is filtration. This is vitally important for a cleaner to be classified as one of the best corded stick vacuums. If the vacuum cleaner has poor filters then the particles that have been sucked in and collected will pass through and become the dust that you working hard to get rid of. An effective vacuum cleaner needs to offer high-quality filtration abilities to be deemed as good.
HEPA or a high filtration system vacuum cleaners are highly recommended. These filters do a great job such that people who have asthmatic conditions will not feel any effect. So get the right filters – namely HEPA filters that efficiently alleviate dust, dander, and other particles. Due to their trapping abilities, these filters are highly recommended for people with allergies.
Right floor head is crucial for sensitive floors
Most of our homes have either covered by carpets or purely hard floors or sometimes a combination of both. Different corded vacuums come with different specifications. Some work great on both, others do well on hard floors and others can do equally good on both hard floors and carpets. The technology behind this is called DuoClean. On our list, Shark APEX LZ601, Shark APEX ZS362, and Shark Rocket HV382 has this feature.
Allergic concerns
As mentioned earlier, if you a person who is sensitive to dust, then you should consider the vacuum that comes with HEPA certified filters that trap 99.7% of dust and other debris that might cause allergies. However, note that you are expected to regularly clean the filters and replace them in at least six months to ensure the dangers of allergies are reduced.
Noise is bad
Vacuums cleaners can get pretty loud. So it will be advisable to avoid very noisy cleaners especially if you stay in a neighborhood where houses are close to each other as you might get noise complaints.
Quality and durability
Other than getting the features of the vacuum right, it is also good to ensure you pick one that will not be broken in a year or two. While selecting products for our list, tried to select only the ones that are very reliable. Hence, you can see the big names on our list like Shark, Hoover, and Moosoo. You can choose any that you like.
To ensure your vacuum cleaner has a long life, ensure you regularly replace the bag for the bagged ones. For the bagless vacuum, empty them often. Do not allow dirt to settle within the unit. Check the brush roll and ensure it is not wrapped around the roll. This hinders it from spinning properly. The brush roll should be cleaned occasionally. Always keep the filter clean and ensure it is dried properly before use. A vacuum cleaner is like any other home appliance so ensure it is well taken care of for it to perform properly. Check its parts and ensure they are in good shape. Though keeping your cleaner clean requires a little effort, it's worth it in the long run.
Common FAQs
Are stick vacuums good for the carpet?
They make the best options as they save you the energy of lugging out your canister or upright vacuum. Get a lightweight stick vacuum and you won't tire as much. Mostly the stick vacuums work best on bare floors and light carpets. They are not the best for cleaning deep carpets.
Which stick vacuum has the best suction?
The advertised suction power for GeeMo H594, NEQUARE A17, and MOOSOO D601 is the same at 17KPA. We were unable to find out specific suction power measurement for the Shark and Hoover units while doing research. Maybe this is because they don't feel that it is important to list suction power measurement for their customers. You can expect good suction from these units though, as they come from very reliable brands.
Are stick vacuums as good as uprights?
The major difference between the two is their designs. However, stick vacuums are mostly suited for light cleaning while the upright vacuum is designed to clean out dirt and debris from thick carpets.
Can you use stick vacuums on carpets?
Yes. However, note that the stick vacuums are best designed for floors, and light carpets, and may not give you the best performance on deep carpets. Go with an upright to clean those areas.
How long do stick vacuums last?
With all factors constant, the stick vacuum can last between 5-8 years. Just like any other appliance, if well-taken care off, then the machine will serve you for a long time. If you are concerned with longevity, get a vacuum from a reliable brand such as Shark, and feel fine to spend a little more cash than usual.
Can Dyson stick vacuum batteries be replaced?
Yes. Ensure you have disconnected the vacuum from the charger cord. Then press the red lever on the side of the bin and push the lever again to release the bin. Unscrew the battery pack and replace the battery then screw the battery pack back.
Get dyson replacement batteries here.
What Type of Vacuum Is Best for Stairs?
While all types of vacuum cleaners can do more or less of a good job on the stairs, we recommend handheld vacuums for the stairs, because they are ideal for cleaning such areas in the house. This is due to the fact that handheld vacuums are the easiest to carry up and down the stairs. Get a cordless lightweight one if possible, such as the Dyson V7, to clean your stairs.
Final Words
We hope our corded stick vacuum reviews have helped you choose your ideal vacuum. At the end of the day, it comes down to what vacuum cleaner will satisfy your needs. We have vacuum cleaners that have very powerful suction abilities, others suited for hair collection, other best for bare floors, and others that can be converted to handhelds and be used to clean your sofas. If you are asthmatic, then you should go for one with great filters. Once you have such factors right, then you can easily pick that vacuum cleaner, and say goodbye to a dirty home.