Note that the products discussed on our site are independently selected by our editors. Your purchases through our recommendations may earn us a commission at no extra cost to you.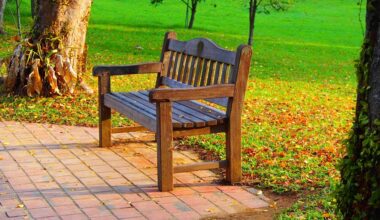 If you've got a backyard, a front lawn or a patio, you'll know why outdoor storage benches are important. Sometimes when the sun is low, do you just want to enjoy the evening breeze and lay down to relax? Well, that's exactly what an outdoor bench is for! These benches are extremely comfortable and very sturdy as well.
Do you know what makes these outdoor benches even better? A storage compartment! Just imagine, you could store literally anything in there. It could be a place where you keep your blankets for nights where you want to enjoy the starry sky and drink hot cocoa. Or it could be a place where your kids could easily store their toys, books, and other miscellaneous belongings that they might need in the great outdoors. Extremely appealing, isn't it? But, make sure to buy the right kind of storage bench! If you're confused about which one to buy, here's a review on the best outdoor storage benches in the market that will definitely help you out.
Best Outdoor Storage Benches
Related read: shoe storage benches
Keter Borneo 110 Gallon Resin Bench
Highlights:
Adaptable to almost all patio, deck and pool-side designs.
110-gallon weight capacity.
The natural brown is sleek, beautiful and looks quite graceful in comparison to other decorations.
Standard Padlocks
Rattan texture of the bench blends with every background.
Buy on Amazon
Images from Amazon Product Advertising API / Affiliate links / Last update on 2021-01-22
The Keter Borneo Deck Box has a gorgeous design. It is sleek, beautiful and automated. The Deck Box can hold up to 110 gallons of weight. Just imagine this gorgeous outdoor bench placed strategically in your yard. You can open the storage bench even with your hands full, thanks to its automated cover. The cover pulls open without you having to lift a finger. You also don't have to worry about the lid getting stuck at a 90-degree angle. The automated lid will make sure to only open far enough for you to place all the items inside the bench. The lid will not open too far that the hinges of the lid get worn out and stuck in one position. That would be a disaster for everyone.
But of course, the chance of disaster striking is almost non-existent, so you really don't have to worry about that at all! Just enjoy the graceful touch this bench will bring to your garden or your patio. And once you decorate it up a bit more, you'll find yourself lounging out in the evening for kicks.
The Good
Easy to manage.
Durable
Weather-resistant
Outdoor seating for 2 at least.
Household and outdoor objects are easily stored.
Not So Good
Only available in one color
Regular maintenance needed for automated functioning.
It does not match well with a funky décor.
Topfree Orange Casual Storage Box
Highlights:
The bench area is cushioned.
It is a very pretty storage bench.
Handwoven rattan
Aluminium Frames
50 gallons of weight capacity
Buy on Amazon
Images from Amazon Product Advertising API / Affiliate links / Last update on 2021-01-22
An outdoor storage bench is a dual-purpose design. It is supposed to be a comfortable seat while also having an average amount of interior capacity to hold items. The Orange Wicker Deck Storage Box does exactly that. Its seating area is padded and cushioned, while the bench itself has been reinforced with Aluminium. It is safe to trust this storage box with your possessions. It's also incredibly comfortable to sit on. Other than the cushion it comes with, you can enhance the bench's appearance further with throw pillows and rugs. Have a chill day by laying on the bench with a glass of lemonade in your hand, enjoying the summer sun or the winter breeze.
Another thing about this product is that you don't have to specifically go out and by cushions to decorate the bench in order to make it more comfortable. This reduces quite a bit of cost and also takes off the pressure of finding matching decorations.
The Good
The cushioned bench 
Comfortable seating arrangement
Aluminium frames will keep the bench strong
It is ideal for garden areas
Pneumatic hinge supports
Easy to use
Not So Good
Weight capacity is a bit less
Handwoven rattan could unravel
It is not weather resistant
Keter Rockwood Plastic Deck Storage Container
If you live in a corner of the world that is heavily prone to bad weather, then this outdoor storage bench is absolutely perfect for you. It is one of the easiest kinds of benches to place in your home. The color brown is a shade that works well with the modern designs and has the benefit of adding a touch of elegance to your surroundings. You can definitely store as many household or garden items as you want on this bench and it will not break thanks to its sturdy build. Now, will anything go bad? No, it will not thanks to the manufacturer's guarantee.
So, all in all, if you want a storage bench that can survive any weather, this one is perfect for you. It has ample storage space, it is durable, and has been checked against every possible environmental problem – coming out victorious each time. If this isn't a reason to buy this product then we don't know what is!
The Good
Vented for air circulation
Easy to maintain and assemble
Does not chip, peel or dent easily
Keeps your items dry at all costs in case of rain
Automatic opening mechanism
Not So Good
Other colors are not available
Does not come with padded cushions
Maintenance of paint required regularly
Lifetime 60254 Heavy-Duty Storage Box
Highlights:
10-year warranty
150-gallon weight capacity
Comfortable seating arrangement for 2
UV- protected
Storage lid has a spring hinge
Buy on Amazon
Images from Amazon Product Advertising API / Affiliate links / Last update on 2021-01-22
This particular bench has a 10-year warranty. Isn't that amazing? This definitely goes to show how much trust the manufacturers have in this product. This storage deck box has a sleek color scheme with a panel design. The bottom is black, with desert sand sides and a brown lid. This product is as stylish as it gets. It can be easily decorated with a few cushions and rugs that will make it the perfect addition to your outdoor furniture.

The Good
Water-resistant
It is made of high-density Polyethylene
Available in the shades of desert brown, Espresso Brown and brown
Strong, durable and sturdy
Keeps items dry due to weather-resistant qualities
Not So Good
It is expensive
Weight capacity is less than 200 gallons 
It is plain looking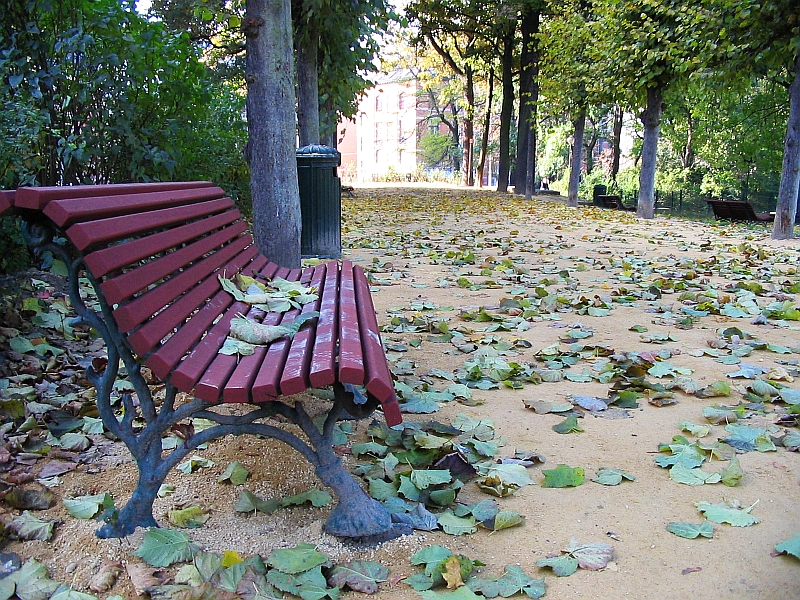 Home Styles 5661-25 Montego Bay Deck Box
Highlights:
Made of Shorea wood with a Eucalyptus finish
Island design with a rustic edge
Made of wood – Eco-friendly design
Impeccable woodwork that is not found commonly
Buy on Amazon
Images from Amazon Product Advertising API / Affiliate links / Last update on 2021-01-22
Made of Shorea wood, this storage bench is a dream come true for all those antique lovers out there in the world. It is one of the best outdoor storage benches money can buy for you. If you want, you could paint it any color you like or even keep it in its natural form. In any case, the bench will look fabulous no matter what you do. If you have an island paradise themed décor or even a rustic theme, then this bench will go perfectly with it. 
The bench is 51 pounds, which is half of the average human weight. This means that you can maneuverer it quite easily and without hassle. Yes, it is true that compared to the other styles of outdoor storage benches available this one is a little basic and more vintage style than anything. But as the saying goes "old is gold" and in this case, this old-style will definitely be worth it.
The Good
It has a beautiful Island Rustic design
It has a natural resistance to water
Extremely durable
It has a weight capacity of around 100 gallons
It can be painted or kept bare according to preference
Easy to assemble, even for an amateur
Not So Good
It is not resistant to all types of weather
Needs care and maintenance regularly
Keter Novel 90 Gallon Resin Outdoor Storage Box
Highlights:
Weight capacity is 485 lbs
It keeps all items dry
Can be decorated according to personal preference
It is an extremely practical piece of furniture
Safe and easy to use
Buy on Amazon
Images from Amazon Product Advertising API / Affiliate links / Last update on 2021-01-22
This product is more on the practical side rather than the decorative side, as all previous designs of outdoor storage benches have been. This is perfect for all those who have a green thumb or just like their garden tools to be in a proper place that is out of the general way. This product is an extremely practical design and is perfect for garden use.
This particular bench can be found in two colors, grey and black. These colors were the perfect choice by manufacturers as they can quite easily melt into the background. If you decorate the bench a bit, other people wouldn't even know that they are sitting on your old and dirty (or maybe brand new) garden tools. Isn't that amazing?
The Good
It is water-resistant
It keeps your items ventilated
It is practical
It is worth the money you paid for it
It is easy to assemble
It is durable
It can be padlocked to keep your items safe
Not So Good
It is quite plain, so if you don't decorate it, it will not go with your outer decoration at all
Padlocks can be broken. So, the items placed in the bench are not completely safe as one would think
It is made from resin plastic which is bad for the environment
Keter Westwood Plastic Deck Storage Box (150 Gal)
Highlights:
Natural Wood Panelled finish
150-gallon weight capacity
Fits in with all the stylish outdoor decorations you could possibly think of
Seats 2 adults and at least 3 to 4 kids
Very fashionable
Buy on Amazon
Images from Amazon Product Advertising API / Affiliate links / Last update on 2021-01-22
Last but certainly not least on our top outdoor storage benches is this gorgeous Westwood Deck Box. It doesn't matter what way you have decorated your garden or outdoor area; this bench will look sleek, beautiful and graceful anywhere you put it. You won't have to go to the hassle of further decorating this Deck Box to fit in with the other decorations. It'll just slide right in and fit seamlessly – as if it always belonged there. Doubling as a storage space and a seat for two adults and at least 3 or 4 kids, the top half of the bench is extremely comfortable and durable.
The Good
Easy to use
Automated Lid
Hydraulic pistons
Smooth texture and modern design
Durable
Not So Good
It is expensive
Only comes in one color
Not resistant to all types of weather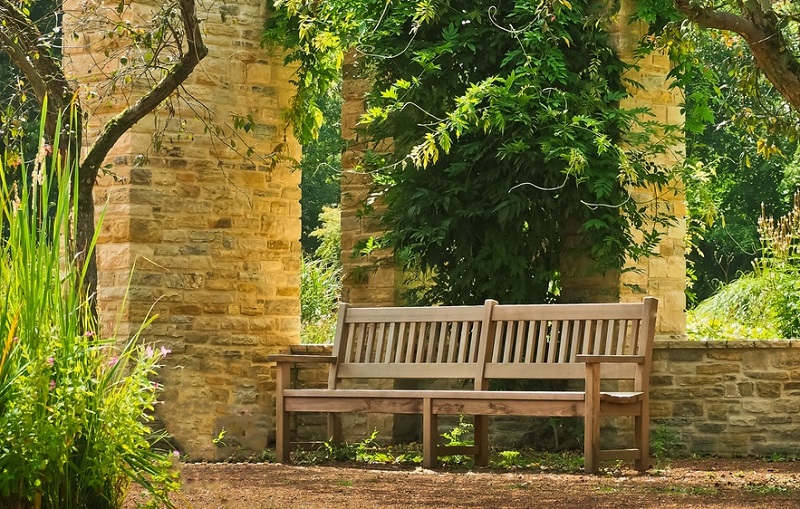 Final Words
Best outdoor storage benches can serve many different functions. They're a place to store your tools and items, a place to sit on in your yard, and a nice piece of décor for your garden. Now that you have all the information you could possibly need on the different kinds of amazing outdoor storage benches present in the market right now, what on earth are you waiting for? Hurry up and head to Amazon before your desired storage bench goes out of stock. If that happens, your patio, pool, or garden will be left without a good storage bench. You've got all the information you need, now hurry up and go buy it!