Note that the products discussed on our site are independently selected by our editors. Your purchases through our recommendations may earn us a commission at no extra cost to you.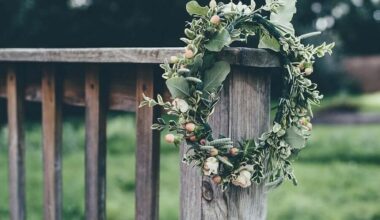 Wooden fences offer a beautiful and classic way of marking the boundary of a property. They also help keep unauthorized parties away from your property. As much as people use them for fencing, they're highly vulnerable to extreme weather conditions and other forms of damage. The following strategies can keep the wooden fence resistant to corrosion.
This post is for those property owners whose fence is still in good shape.

If your fence has already been damaged, this post of ours on how to fix a wooden fence should be a great read. It deals with how to fix all types of fence components such as rails, posts, screens, gates, etc.
1. Invest in a High-Quality Wooden Fence

To keep your wood fence in the best condition possible, you should start off with high-quality materials. Cedar and redwood are the most ideal fencing materials since they're resistant to decay and rot. If you're working with a fence contractor, ensure that the specialist is using pressure-treated wood. Pressure-treated wood, in this case, can resist dry rot, wet rot, water damage, and bugs.

As you invest in a good fence, get the right hardware for joining the wood pieces together. A fencing structure can only last longer if it has high-quality materials surrounding it. Choose materials made of galvanized or stainless steel to improve the durability of your fence.
2. Stick to the Fencing Regulations

Every city or state has its own unique fencing regulations that households or property owners should follow. The rules dictate the height limit of a fence and the type of materials to use. Check with your local authorities to learn more about the policies that apply to your area. For instance, some local authorities advice property owners to use weather resistant posts to prevent damage and decay.

Besides, not following the right procedure and law might jeopardize your exercise of purchasing the fence that you have yearned for. To be on the safest side, before you purchase any fencing material, ensure it conforms with the rules and regulations of the community you live in.

3. Avoid Putting Fence Posts in Contact with the Soil

Mounting the fence posts directly into the soil can make them susceptible to decay. Soil contains moisture, which is the primary cause of decay on wooden surfaces. Furthermore, the ground can move down due to erosion or irrigation. If you have to dig the field, fill the holes with concrete before mounting the posts.

4. Keep Plants Away from the Fence

Most property owners like to plant bushes or flowers along their fence lines for beautification reasons. The plants may introduce moisture to the fence and cause rotting in the wood. You may not notice when the moisture from the plants begins accumulating on the panels. Always keep the grass or plants along the fencing structure trimmed to prevent the rot.

Installing plastic tarp over the plants that are growing near the fence can also help prevent damage. The plastic tarp prevents moisture from the plants from reaching the fencing structure. Wear protective gear such as work gloves, goggles, long pants, and a long-sleeve shirt when installing the tarp.

5. Clean the Wooden Fence Regularly

Use a power washer that discharges 1,500 or 2,000 pounds per square inch (PSI) of water pressure to clean your fence. The power washer should also have 15 to 25-degree spray tips. Stand 18 inches from the fencing structure to carry out this procedure. Allow the panels to completely dry after ensuring that it's clean. While carrying out the duty, you need to be in the right attire, otherwise you might end up getting diseases.
6. Seal or Stain the Fence

Staining helps extend the life of a wooden fence by protecting it from elements that cause rotting. Consider using a water-repellent sealant to keep moisture or rain from damaging the wood. You can also mix the sealant with an exterior stain to color and protect the forest. Depending on the climatic conditions of your locality, it's advisable to stain or seal the fences every two to three years.

You can hire a paint specialist to help you apply the oil stain around the fence. After the staining work is complete, allow the wood to dry for at least 24 hours before applying the second coat. Repeat this procedure before installing the third coat for the best results.
7. Regularly Examine the Fence for Damaged Areas

Take time off your schedule to examine your fence for missing boards and damaged areas. Walk around your property's perimeter and check for any unusual marks or spots on the wood. Focus on areas that are in contact with the ground. On average, you should carry out these examinations at least once a week. Also, pay attention to the edges and on the nails. Whenever you notice any damage, ensure it is repaired in time to help avoid any further damage.

8. Avoid Weighing Down the Fence

The lesser the materials you have on the fence, the longer it can last. While it's ambitious to have decoration pieces around the fencing structure, keep them at minimal since the weight may make the fence prone to damage. As you use lightweight decorations, ensure that they can't trap water on the posts. Remember to keep the poles free from debris since debris can cause decay when it builds up.

9. Carry Out Repairs in Time

Small breaks or cracks can make a wooden fence more prone to damage when you fail to repair them in time. The cracks may develop to larger crevices that let in rainwater in the wood. Consider resealing or repainting the wood if you see signs of peeling paint or stain. The repairs are quite cheap to undertake when compared to getting a new fencing structure. Additionally, if you notice there is a general damage to an area you need to carry our an inspection to know the extent of damage. If you notice that the issue cannot be easily repaired, you need to seek for a new replacement.

10. Hire an Expert to Carry Out Inspections

While it's ideal to check the fence for signs of decay or damage single-handedly, an expert can do a better job. The expert's mandate should entail carrying out thorough inspections on your fencing posts. The specialist should also provide you with a detailed report on the findings after completing the investigations. Consider seeking such help at least once a year. Notably, when hiring a specialist, you need to carry out due diligence to ensure that you have hired a reputable and well known organization or firm. Before any engagement, you need to sign out an agreement which will act as a binding factor between you. In any case, if they do not perform their job according to the agreement, you are at liberty to hold them accountable.

11. Keep Water Sprinklers Far From the Fence

Though water sprinklers help keep the lawn vibrant, they can continuously wet your fence. Keep them away from your fencing posts to prevent water damage. Set the sprinklers to release water that can't get in contact with your fencing structure. If in any case you want to sprinkle or clean the fence using water, it is always advisable to lay down some plastic covering along the face to prevent the water from getting the ground and being in contact with the base of the fence. If such happens, the fence will get damaged from the ground.

12. Keep other materials away from the fence
While most people prefer planting flowers or having bushes around their fences, the practice may lead to damage of wooden fences. This is due to the fact that the plants will feed the fence with moisture, which in turn cause the wood to rot. If need be, have the plants just far enough that they do not touch the fence, and trim them more often. Also, make sure the grass near the fence is mowed.
While wood fences can add a flair, improve your life and enhance the appeal of your home, a proper maintenance is essential to protect this investment. However, most homeowners choose toxic and harsh chemicals to clean their fences. In addition, the chemicals may not only affect your health, but also pollute the local water and air. In order to clean your wooden fence and remove the fungus and algae, use the following three simple methods.
1. Pressure washer
Using a pressure washer is a sure way to rinse away grass, dust and dirt from your fence. Besides, the high pressure washer will remove any type discoloration without using the harsh chemicals.
To get started with this process, attach the pressure washer to an outdoor spigot. Stand a few meters from the fence and hold the sprayer at an angle and begin spraying the fence at sweeping motion. Continue across the fence and ensure you clean both sides.
2. Use of Baking Soda
If you have any stained or discolored areas in your fence after rinsing with pressure washer, you may require a more involved cleanser. Baking soda is one of the effective ways of removing debris and dirt without affecting your health. wood fence and the environment.
3. Use of Vinegar
Green, black or dark green patches along your fences maybe as a result of algae or mold. While they are unappealing, they are also hazardous to human health. You should take precautions when working around algae and mold. Ensure you wear rubbers, goggles, respiratory masks and gloves before attempting to remove these growth from your fence.
For your natural algae remover, consider using vinegar. It offers antibacterial properties that can effectively and efficiently kill algae, mold and mildew without the chlorinated bleach.

Conclusion

A well-protected fence made of high-quality wood (cedar, spruce, and pine) may last about 5 years. To protect it from wear, tear, insects and rot, consider staining rather than painting it since wood absorbs stain faster than paint. Raising the posts 2 to 5 inches from the ground help keep them away from the severe effects of moisture. Note that the fence is ideal for establishing safety, security, and privacy, curbing appeal, setting boundaries and concealing unattractive sites.