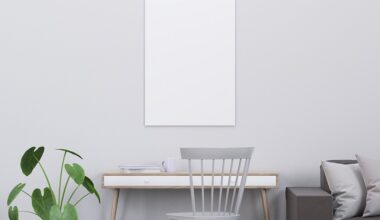 Console tables are an essential addition in any modern home. But with so many different types, styles, and even different names to describe them (do you know the difference between a sofa table and a console table?), it can be hard to know where on earth to start. Console tables offer you the opportunity to not only add something that looks great but that can also be used for various functions, much like nesting tables that you see in living rooms.
To help you through the labyrinth of choosing the perfect console table, we've selected the fourteen best buys currently available on Amazon. After we've looked through the best options on offer, we've added a handy buying guide and answered some frequently asked questions about console tables. Read on and you'll soon be able to choose a console table that will delight you as soon as it takes pride of place in your home.
Best Console Tables Review
With that, here are the fourteen finest console tables you can buy right now —
Convenience Concepts Northfield Hall Console Table – Best Console Table For Hallways
Images from Amazon Product Advertising API / Affiliate links / Last update on 2021-01-21
The Northfield Hall Console Table is another addition to the range of quality furniture products offered by Convenience Concepts. This sleek and modern table is perfect for any entrance or hallway, allowing you to make a statement of style without cluttering up your space. The table is available in an impressive eight colors meaning you can choose the shade that will most compliment your existing decor.
What stands out about this particular console is the textured wood grain effect. We love that Convenience Concepts even provide you with the tools you need to put the unit together, making the whole experience of buying the console table as seamless as possible. If you are looking for a modern-looking entry space console table, this would be an excellent choice.

Wood Barn 60″ Unfinished Pine Console Table – Another Great Console Table For Halls
Images from Amazon Product Advertising API / Affiliate links / Last update on 2021-01-21
If you love originality and craftsmanship and want to put your own personal touch on your console table then this 60" unfinished table is a fantastic buy. Handmade by Woodbarn LLC in Florida, buyers can choose their own paint color and provide an instant talking point for guests in your home. Wordbarn LLC are part of the Amazon Handmade program and spare no detail on this beautiful pine table. The makers even put together your table and de-assemble it prior to delivery to make sure everything fits perfectly when it reaches your home. This console table is the longest unit we have selected. The console table length will draw the eye from the hallway into your house. With free postage and a budget friendly price tag, this is a brilliant option.
Safavieh Hollis Clear Console Table – Best Clear Console Table
Images from Amazon Product Advertising API / Affiliate links / Last update on 2021-01-21
If you are looking for a beautiful minimalist design for your console table, then the Hollis Clear Console is our best choice in range. Crafted from immaculate clear glass, this table benefits you with an additional shelf underneath the top shelf to display some of your favourite items. As well as being beautiful to look at, The Hollis clear console table is one of the easiest of our console table picks to assemble. Only one piece needs to be put in place making this a win even for a DIY Beginner.
Safavieh have been making furniture for over a hundred years and their expertise shines out from this sturdy table. The polished metal feet at the bottom of the table adds a finishing touch of class and quality. So, if you are looking for a clear console table, the Hollins Console Table is easily on top of the list.
The Lakeside Collection Skinny Sofa Table – A Great Console Table For Narrow Hallway
Images from Amazon Product Advertising API / Affiliate links / Last update on 2021-01-21
If you have a narrow hallway and are looking for a functional yet stylish console table, our recommendation is this Skinny Sofa Table. With a depth of only six inches, this modern unit will fit in most hallways. Not only does this Sofa Table give you a great display space, it is also the only table from our recommendations to have inbuilt USB and power ports. This means that you can leave your mobile or tablet on the table to charge and be ready for you to pick up on the way out of the house.
The table is available in both black and walnut, so it will fit in with most color schemes, and is one the cheapest and best quality of similar tables we looked at.

eHomeProducts Chrome Finish Console Table – A Beautiful Console Table For Bedrooms
Images from Amazon Product Advertising API / Affiliate links / Last update on 2021-01-21
We think this glass topped console table is the perfect finishing touch to any bedroom. It's unique chrome criss-cross abstract design makes it a well above average looking console table easily.
A highlight of this particular table is that it offers the buyers a huge 616 square inches of top surface space allowing you to either display your favourite ornamental pieces or use it as a dresser or vanity unit. The tempered glass gives this product a luxury feel and is easy to clean if you have any unexpected spills. This console unit is also one of the easiest to assemble – only the feet need screwing into place. The table has a mid-range price label but looks like it's worth considerably more!

Home Accent Furnishings New 52″ Wide Rustic Entry Table – Another Great Console Table For Bedrooms
Images from Amazon Product Advertising API / Affiliate links / Last update on 2021-01-21
We understand that every home has its own unique style and size. If your home has a contemporary / rustic twist, then you will love this console table made by Home Accent Furnishings. This beautiful table blends the best of both worlds with an eye-dashing marble-effect top coupled with a walnut colored frame.
Although this piece would go well in any room, we can see this working especially well in the bedroom along with other pieces that complement this homely design. The table has the added benefit of having a low-level slatted shelf where you can store some of those everyday objects below eye-level. The price tag on this unit is pleasantly budget-friendly so you can give your home a sense of opulence without breaking the bank.
Bon Augure Rustic Console Table – A Top Class Console Table For Kitchens
Images from Amazon Product Advertising API / Affiliate links / Last update on 2021-01-21
Although the Bon Augure Rustic Console Table is one of the most expensive of the console tables suitable for a kitchen, it's clear that not one cent spent on this amazing table would be wasted. The unit is strengthened by extra brackets across the back. The strong construction of this console table means that it can carry an eye-watering 300lbs per shelf!
Sized at a large 55 inches wide, the Bon Augure Console Table gives you more than enough room to fit all your kitchen essentials into one perfectly styled space. This console table has a brilliant urban industrial feel with the metal frame matching the dark oak perfectly. The Bon Augure console table even has adjustable feet, ensuring that even if your floor is uneven, your unit will fit sturdily with no wobbling in sight.
Monarch Specialties I 2445 Console Table – Best Console Table For Behind Couch
Images from Amazon Product Advertising API / Affiliate links / Last update on 2021-01-21
If you want a unique and super-sturdy console table for behind the couch, then the Monarch Specialities console table is the first of our two top picks. Monarch Specialities are known for their wide range of modern and functional furniture and this piece is no exception. The console table stands out from the best of the rest because of its unique curved design, making it an instant talking point in any home. It has a strong open design and comes in a choice of a warm cappuccino or attractive dark taupe finish.
This table also offers an impressive three shelves or space for showcasing your favourite decorative pieces. Amongst similar console tables, this console table is one of the cheapest of the bunch making it a great buy for the budget-conscious.
Another good point about this table is that it's very easy to put together – which is great news for the less DIY skilled amongst us!
eHomeProducts Cappuccino Finish Console Table – Another Great Console Table For Behind Couch
Images from Amazon Product Advertising API / Affiliate links / Last update on 2021-01-21
Our second top choice for the best behind the couch console table is from eHomeProducts. What makes this product stand out is the single drawer beneath the display top. The drawer not only looks good but also allows you valuable "out of sight" storage for those small items that can easily create a sense of clutter in the home. We especially like the steak curved design of this unit. This will make it perfect as an accent piece and will naturally draw the eyes of your guests. The smaller size of this table (35 inches wide and just 12 inches deep) means it will fit in easily behind the sofa or loveseat and add a beautiful accent feature in smaller rooms.
Home Accent Furnishings New 48 Inch Sofa Table – Best Console Table With Drawers
Images from Amazon Product Advertising API / Affiliate links / Last update on 2021-01-21
Following on from our last console table, if you are looking for a larger unit with drawers and want to couple that with a country house feel then the 48-inch console table from Home Accent Furnishings is a great buy. This console table has a grey finish. And from the stylish metal handle to the drawer, all compliment to that classic country style. This unit is both functional and stylish, providing you with a large top display area. The drawer and nicely made slatted bottom shelf at the bottom can be used to store extra items. This is a hefty piece (weighing in at an impressive 60 pounds) which makes you feel this table will be another long lasting addition to your home.
Mirage Mirrored Console Table By Southern Enterprises – Best Console Table With Storage
Images from Amazon Product Advertising API / Affiliate links / Last update on 2021-01-21
Do you want even more storage space in your console table? Not a problem. Here's the first of our two suggestions for the best console tables with storage. The Mirage Mirrored Cabinet offers the ultimate in glam styling that will add some sparkle to any room. The 5mm glass ensures this console table will literally shimmer and shine wherever you place it. The crystal-style knobs on the cupboard and drawers add the finishing touch in a piece of furniture that makes a bold statement. Not only does this console table give you ultimate in shine, it also provides you with large amount of storage. The Mirage Mirrored console table has five drawers and a beautiful looking mirrored display top. You literally could not fit any more storage space into a console table.
Convenience Concepts Oxford 1-Drawer Console Table – Another Great Console Table With Storage
Images from Amazon Product Advertising API / Affiliate links / Last update on 2021-01-21
The second of our top picks for the console tables with storage space is the Convenience Concepts offering. This console table is available in three finishes: expresso, white, and bold-blue. This unit works well with both traditional and modern decor so is likely to fit in perfectly whatever your home styling may be. The design of this unit was inspired by architecture with the lattice side brackets drawing the eye and adding a modern touch. The lattice sides also add further support to the unit making this a sturdy and durable item. As well as looking good, the Oxford has a full-length drawer allowing you to store essentials out of sight. It also has an impressive two additional shelves for you to either store or display your items to the max.
Signature Design by Ashley D284 Dining Table – Great Console Table With Stools
Images from Amazon Product Advertising API / Affiliate links / Last update on 2021-01-21
We're nearly at the end of our tour of the best buys in console tables but we couldn't end before mentioning an important offering in the console table collection – tables with stools. For more and more of us, modern living means space is at a minimum but that doesn't mean that you have to sacrifice style. Signature Design by Ashley have a fantastic urban-industrial styled console table that can be used for display, to eat a meal from or share a coffee at the start of the day.
This unit comes with two height adjustable chairs with footrests so that you can adjust the seating so that it's perfect for you. When you are done, the stools slip under the unit so your much-needed floor space is kept at a minimum. Coming from a quality seller, namely Signature Design by Ashley, this console table most likely won't disappoint you.
eHomeProducts Vintage Dark Brown Console Table – Console Table With Shelf
Images from Amazon Product Advertising API / Affiliate links / Last update on 2021-01-21
Our recommendations for the best console table with shelves goes to another piece made by eHome Products. This console table provides not one but three shelves giving you lots of additional space in the lower shelves for either storage or display. It's available in two finishes – dark brown or black.
The criss-cross metal edging at each end gives this console table both a touch of urban chic and ensures that this is a super-sturdy offering that will last many years. Like some of the other tables we've highlighted, the eHome Products piece has a nice woodgrain effect which gives it an added sense of quality. This product is a bit pricey, but it's great build quality ensures that every penny spent on it is definitely worth it.
Things to consider when buying a great console table
Before you click the button and buy one of the different console tables on offer, there are several things that you need to consider to ensure that you are totally satisfied with your purchase.
The Purpose It Will Serve
First, you need to consider just what the purpose of your console table will be. That might seem like a strange question but it will make a huge difference to which console tables you need to be looking at. Do you want your console table primarily to make a visual statement? Will the table fill an empty space on a wall? Are you wanting to double up its use for storage or perhaps you need it to provide a space to gather around to eat and drink? Whatever the purpose of your console table, there's a wonderful assortment for you to choose from.
Consider The Space It Will Be In
Second, measure the space that you want your console table to be placed in. So many homeowners make the mistake of ordering their dream console table only to find that it doesn't fit the space they have. Perhaps just as bad, people buy an amazing console table that looks small in a huge space.
The general rule of thumb is to use your white space, or the space surrounding your console table wisely. A console table should not fill or overfill your available space. If your console table totally fills a space on a wall, it will create an impression of being cramped rather than space, comfort and style. Any console table against a wall should have some white space around it. This draws the eye to the table and makes it and its dressings much more visually attractive.
Perhaps the one exception to this rule is for console tables that are placed behind sofas (these are sometimes called sofa tables). If you are using your console table behind a sofa, you need to leave less space around it than you normally would. Measure the height and width of your sofa or loveseat, whatever the table will be placed behind. Ideally, the console table should be about one inch shorter than the back of your seat and at least an inch less in width.
How Will It Fit With Your Existing Decor?
You may well find the console table of your dreams amongst our recommended buys. You may fall in love with a particular table but if it doesn't fit in with your current home styling, then you may need to look at a different piece. Of course, that doesn't mean that you can't mix and match modern and traditional. There are several examples amongst our suggestions that provide amazing accents within a room's decor.
Designers suggest you should only have one feature wall in a room. In a similar respect, you should not overwork a room with too many contrasting styles. If you already have several accent pieces in your room, it may be better to choose a style and color that compliments the majority of your decor. If your room needs accent pieces, the console table gives you the perfect opportunity to add something different that draws the eye and conversation in your home.
Dressing A Console Table
What you place on a console table and how you arrange pieces can make a huge difference to how much it adds to your decor. As we've just mentioned, white space is very important. In design terms, less can so often be more. Don't feel that you have to fill the whole surface with items. Just a few well-chosen articles can be aesthetically powerful. Make sure that you have one focal item that is taller than other items. Vary the height of the items you use to make the space more visually appealing. Many homeowners suggest adding some kind of foliage to a console table to give it a sense of vitality. Whatever you decide to decorate your console table with, use the space to communicate something about you.
Need Further Inspiration?
If you are still needing ideas or wondering what will work in your home, take a look at the photographs provided on Amazon by the manufacturers and people who have bought the console table you like the look of. Where have they placed them? What do you think has worked well? Often pictures of what works in other people's homes can give you valuable insight in what will work and make for a fabulous console table in your house.
Console Tables FAQ
What is a console table?
A console table (sometimes called a sofa table) is a long, narrow table that normally fits against a wall or sofa. Originally, console tables were attached to the wall to save space. Most console tables are now free standing and add both functionality and style to living spaces.
Why is it called a console table?
The word console comes from a French word with Latin origins which means "to strengthen." Console tables originally had just two legs and the strengthening brackets (which were called "consoles") supporting the larger top surface which was then fixed to a wall. The original console tables (which date back to the 17th century) were used predominantly amongst the richer classes in France and Italy.
How do you style a console table?
Of course, this is a matter of personal taste. You need to ensure that the styling of your console tables fits with the styling elsewhere in the room. Console tables often have just a few ornamental objects on top of them. They look great when twinned with a mirror or artwork above them. This brings focus to them and ensures they are a great talking point for visitors.
Where do you put a console table?
One of the great things about console tables is that they add great visually appealing look to any room in the house. They are often found in hallways, making a statement of style to visitors as soon as they set foot through the door. Console tables are also often used in living rooms, sometimes placed behind sofas (which is why they are sometimes called sofa tables) or alongside an unused area of a wall. But basically, the answer is anywhere you want!
What is the purpose of a console table?
Console tables add both functionality and style to a living space. They may be purely to add a design accent or area of interest to any room. They are increasingly also used to provide essential storage or even provide a small dining space.
What height should a console table be?
Most console tables are 29 – 35 inches high. If you want your console table to go behind a sofa or loveseat, you need to measure your sofa and make sure that the table you order is about an inch lower than the top of your sofa.
How wide is a sofa table?
Sofa tables can be anything between 10 to 60 inches wide, with most tables being 28 – 48 inches wide. If you are placing the sofa table behind a seat, it shouldn't be wider than your sofa or loveseat and ideally should be at least an inch less in width.
Wrapping Up
We hope you've enjoyed our tour of the best console tables. We hope you've picked up some handy hints from our buyer's guide and also had some questions answered. The current best buys we've highlighted offer you lots of inspiration and ideas to get started on your home decor adventure. Whilst we've looked through all the different console tables, we've been amazed at the sheer range and quality of tables on offer. There really is a console table for every possible taste, budget, and home decor need, and we hope you go on and find the console table that is perfect for you.
Next Read