Note that the products discussed on our site are independently selected by our editors. Your purchases through our recommendations may earn us a commission at no extra cost to you.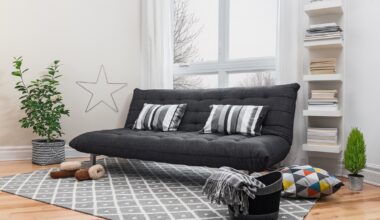 It seems like every day there is new information in the media about how important sleep is to us humans. We spend about a third of our lives asleep, or at least we should be doing, if we are getting enough of it! Anything that takes up 33% of our lives had better be very important indeed as there are a lot of things we could be doing with that time – most of them a lot more fun than sleeping. But sleep is vitally important to our health and quality of life and so it had better be done well. Commerce has not been slow to prey on unwary consumers and our concerns that we may not be sleeping well enough. Herbal remedies, candles, teas, pillow sprays, apps, whale song recordings are all available but the single best item that we can spend our money on is a good mattress.
For those who sleep on futons this is especially true as the mattress has to perform several functions and perform them well. Some are too thin; they roll up well but aren't very comfy to lie on, some are colourful and look good but may not support your body correctly and could lead to a restless nights sleep.
To help you get the right futon mattress we have found the top ten futon mattresses on the market and reviewed each one to see which is the right one for you.
What is a Futon Mattress?
The futon as we know it is a sofa that turns into a bed. Originally a Japanese invention, the futon was a thin mattress and duvet that would be stored in a closet during the day and then brought out at bedtime for sleeping on. When the western world adopted the futon we turned it into a sofa bed. A sofa or day-bed during the day but when the fold up frame is extended out from the sofa and the mattress unfolded onto the frame it turns into a bed. Now the mattress has to perform two functions: it has to be a folded sofa cushion and a laid out bed mattress. For this reason it is very important to invest in a well designed mattress that performs well at both jobs.
Interesting read:
– Best Rated Murphy Beds (pre-built)
– Best murphy bed DIY hardware kits
– Why are murphy beds expensive?
Best Futon Mattresses Reviews
Here are 9 of the best futon mattresses available in the market today –
Mozaic 10-inch Cotton Twill Futon Mattress – Best Full Size
Highlights:
Full size futon converting into standard full size sleeper
Thick mattress providing medium to firm support
Tufting prevents shifting of the filling
Made in the USA
Available in 8 different colours
4 year warranty
Buy on Amazon
Images from Amazon Product Advertising API / Affiliate links / Last update on 2021-01-21
If your room has the space it makes sense to get a full size futon; as they are often used as guest beds it is a sensible choice to go full size as you never know when a visiting basketball player may want to stay the night! This mattress fills a full size frame 54" wide x 75" deep and at a luxurious 10 inches thick is comfy and really helps to get a good nights sleep. The danger with thick mattresses is that they can be heavy and awkward but this one has been well designed and is easily manageable when converting from sofa to bed and back again.
Available with a cotton twill cover the mattress feels soft and snug against the skin. This outer layer covers high quality dual sided polyester memory foam and it is tufted to make the sofa look smart and stylish. It is at the firmer end of the scale, meaning it provides great support both as a sofa and a bed. Because it is available in 8 bold and vibrant colours it will make a highlight of any room and there is sure to be a colour that compliments your room decor.
So if your lounge, guest room or attic space can fit a full size futon, this is the ideal mattress for you.
Memory Foam Futon Mattress by Royal Sleep Products – Best Memory Foam
Highlights:
Two layers of memory foam
Comes with two matching pillows
Cancun Maple colour suits natural/neutral colour schemes
Firm but supple support
Available in Full or Queen Size
A range of 6" to 10" thick mattresses
Buy on Amazon
Images from Amazon Product Advertising API / Affiliate links / Last update on 2021-01-21
Good quality memory foam mattresses are regarded by sleep experts as ideal to help provide relief from back pain. By distributing your body weight across the mattress it helps reduce pressure points and other discomfort. This memory foam mattress from Royal Sleep Products has one layer of polyurethane foam over two layers of memory foam to make an 8 inch mattress of super comfort. A medium density foam is used so the 'feel' is not too firm nor too soft. This is seen by sleep experts as being the preferred firmness for preventing aches and pains.
A poly-cotton covering has the best of both worlds – the durable and hard wearing polyester and the soft breathability of cotton.
Two matching pillows helps create a smart, clean look to your futon, but these may be best used when the futon is used as a bed rather than on the sofa. A few of your own scatter cushions on the futon during the day would really help complement your room's decor and brighten things up a bit.
Best Choice Products Upholstered Futon Sofa Bed – Best With Frame
Highlights:
Quick and easy to change from sofa to bed
Tufted faux leather gives sleek modern style
Simple to put together on delivery
Seats 3 people as a sofa, 2 as a bed
Strong and sturdy design
Buy on Amazon
Images from Amazon Product Advertising API / Affiliate links / Last update on 2021-01-21
If you are just starting on your futon adventure you will probably be looking for an all-in-one design where both frame and mattress come together. It is rare that a futon mattress is used separately from the futon frame so why not have the two fixed together in one easy package?
This faux leather convertible futon simply folds up and down from the back making swapping from sofa to bed a quick and easy task. If you have it as a sofa against the wall you will just need to move it away from the wall to allow the back of the sofa to recline into the flat position and hey presto, you have a bed. Chuck on a sheet, a duvet and a couple of pillows and you are ready for a good nights sleep – or to snuggle up and watch a movie!
The solid wooden frame and short, sturdy legs give it strength and stability missing in many other designs and help finish off the overall contemporary look of the piece.
On delivery all that's needed to set the futon up is to screw the four legs securely into the frame and there's your futon. With a weight limit of 550lbs it will seat three adults comfortably and four or more children as a sofa, and as a bed 2 adults.

Luxton Home Japanese Shiki Futon Mattress – Best Japanese
Highlights:
A space saving thin design that is easily portable yet still comfortable
Ideal firmness for a healthy back
100% natural and organic cotton material
Antibacterial and hypoallergenic - safe for babies
Easy to store away when not in use
Buy on Amazon
Images from Amazon Product Advertising API / Affiliate links / Last update on 2021-01-21
This mattress from Luxton Home is one of the best futon mattresses available if you are looking for a japanese one. It is a more traditional Japanese shikibuton style mattress designed to be comfortable to sleep on at night and yet easy to put away in a cupboard or storeroom during the day. Whilst it looks very thin it is still firm in texture and not over-padded so it keeps your spine more aligned and protected from falling into unnatural positions, aiding better sleep and improved back health.
The dimensions are as a twin long mattress size – 39" wide x 83" long and weighs just over 10 lbs. Its thin yet firm design makes it super-portable so it works well in many situations other than sleep. It would also make a great sleep mat for camping.
To store it away during the day the mattress can be folded length ways 3 times so it takes up less surface area in the cupboard. Remember to take good care of a shiki buton – it needs airing well on a regular basis. Hang it on a clothes rack in a well ventilated room or preferably outside on a clothesline or balcony on nice days.
This sort of sleeping mattress is great for space saving and fits well with minimalist and oriental design themes. It is also perfect for the latest fashion for tidying up as promoted by Marie Kondo.
FULI Japanese Traditional Shiki Futon Mattress
Highlights:
Traditional Japanese design and manufacture
Well tufted to keep an even shape
Available in several popular sizes
Lightweight yet comfortable
Breathable cotton covering
Buy on Amazon
Images from Amazon Product Advertising API / Affiliate links / Last update on 2021-01-21
Traditional shikibuton mattresses do not get much more authentic than this one. Handmade in Japan by Japanese craftsmen in the original style, this mattress is a must for those who like to be original. Most western style futons are very different from the original Japanese design so this is as close as it gets without flying over there and bringing one back in your suitcase. The Japanese routinely hang their mattresses out to air during the day and it is advised that you do the same with this one, but if you do not have the space or the climate, don't worry. The outer layer is 100% hygroscopic cotton so it will wick away sweat and dry quickly. The cotton is soft and kind to the skin and the mattress is tufted to prevent the polyester filling from shifting around. With so many sizes available, from Twin to Full XL Super Grade, it is almost certain that you will find one to suit your requirements.
It is also available with a traditional tatami floor mat and/or a black cover. The cover could be useful as it is washable and would suit a different room decor.
Just note, when you get delivery of the futon mattress you need to leave it out for a few days to fluff up properly before use.
Classic Brands Futon Mattress – Best With Inner Springs
Highlights:
Individually wrapped inner springs for superior comfort
Memory foam material - popular with those who have back pain
Plush velour quilted cover
Folds easily to fit a full size futon sofa
Easy 'Bed in a Box' delivery
One year 'worry free' warranty
Buy on Amazon
Images from Amazon Product Advertising API / Affiliate links / Last update on 2021-01-21
If the traditional style shikibuton style is not for you, then have a look at this full size sprung mattress from Classic Brands. With 540 individually wrapped coils surrounded by memory foam and topped off with a plush microfibre cover, this is a futon mattress very much at the more luxurious end of the scale! The springs compress around the contours of your body offering support where it is most needed, giving you a restful nights sleep.
Whilst at 63lbs and a full 8 inches thick it certainly is not as maneuverable or portable as other styles, it does fold and unfold easily to convert from bed to sofa and back again. And because it looks like a huge mattress you might think that delivery would be a load of trouble, but Classic Brands have thought this through. This mattress is delivered to your door rolled up and compressed in a vacuum packed bag inside a box. Simply take the bag out of the outer box, carefully remove the bag and the compressed mattress will begin to expand in front of your eyes and soon resume its full size!
Giantex Fold Down Sofa Bed and Chair – Best Chair
Highlights:
Versatile, use it as a chair, lounger or bed
Comfy memory foam filling
Removable cover for easy cleaning
Lightweight and easy to move around
'Magic sticks' for extra support
Buy on Amazon
Images from Amazon Product Advertising API / Affiliate links / Last update on 2021-01-21
Sometimes you just don't have the space for a full size futon but that doesn't mean you can't have a guest bed ready for a friend or family member to stay over. The clever quarter fold design of this futon chair means that it works as a chair, a day bed, a mattress with a pillow or a full length flat mattress.
As a chair it takes up little space in your room and is useful for sitting on to read or watch TV, but with a simple unfold you can turn it into a day bed or lounger with a double height cushion at one end to lean against. Another simple unfold turns it into a bed a full 77.5 inches long and as it weighs only 21lbs it is a quick process to fold it all back together again into a chair. Two 'magic stick' straps provide stability to the cushions and stop them sliding around, enabling you to relax comfortably.
A practical fold down sofa, bed and chair like this would make a perfect addition to holiday homes, garden rooms, large camping tents and converted camper vans. Low cost, removable covers for washing and easy to transport, it ticks a lot of boxes.
Mainstay Futon Mattress, 6 inch Tufted in Black – Best Cheap
Highlights:
Low cost compared to similar products
6" thick - same as more expensive mattresses
Strong microfibre cover
Folds to suit sofa and bed
East to wipe clean
Buy on Amazon
Images from Amazon Product Advertising API / Affiliate links / Last update on 2021-01-21
We've all bought something we were quite happy with only to talk to a friend or neighbour and find out that they bought something very similar, maybe even better, for much less money. It is one of the most annoying feelings and makes us wish we had done a bit more research, looked around a bit harder and found a better deal.
Now you can turn things around. Coming in at under $100 this is the mattress that your friends will wish they had bought. A super 6 inches thick, covered with a durable microfiber cover and filled with thermo bonded polyester, this is just as thick and luxurious as much more expensive options and yet has saved you a few dollars to buy a drink or three to celebrate your new look futon. Even if you spill your drink, don't worry, the surface is easy to wipe clean.
Perfect for those on a budget: college students, people moving out of home or those moving from flat to flat, this mattress fits a full size futon frame and fold easily to convert from sofa to bed. It is well tufted and has a sleek minimal look. The black colour may not be to everyone's taste but it hides marks well and could easily be brightened up with a few scatter cushions or a colourful throw.
Extra Thick Premium Futon Mattress by Nirvana Futons
Highlights:
Traditional Japanese style
Lightweight and versatile
Flame retardant material, safe for flats and shared accomodation
Removable cover for easy washing and airing
Attached ties to help rolling up and storing
Buy on Amazon
Images from Amazon Product Advertising API / Affiliate links / Last update on 2021-01-21
Some people don't have space for a sofa bed, prefer a minimal decor or want to keep their rooms light, open and airy, or maybe they just want to build huge, long model train railway tracks around their house and find that furniture gets in the way – if one of these is you, then maybe this mattress is what you want.
Combining traditional Japanese style with sound American manufacturing this Queen size mattress gives a large sleeping space when unrolled, but quickly rolls up and can be stored out of the way when not required. Using the attached ties it can be tied up to compress it and keep it from unrolling when stored in the cupboard.
Not only is it a large size when rolled out but it's also thick. With 3 layers of white cotton batting, a layer of 1-inch resilient foam in the middle and a layer of fiber batting this is a super comfy mattress that measures 3" thick. Not only does it perform well as a sleeping mattress but because it is lightweight it also comes in very useful as a yoga mat, childs play mat or picnic rug. Just bear in mind that the cover cannot be removed for washing so it is best to use a sheet or rug over the mattress when in use and to keep it well aired near an open window after use.
To save shipping costs the company delivers this mattress compressed in a box so when you un-box it wait for the mattress to expand to its full size. You may need to stretch and pull it a bit to help it.
A Buyer's Guide to Buying Futon Mattresses
Buying the best futon mattresses can be tricky at times. So here is a handy buying guide for you so that you can make better decisions when purchasing one.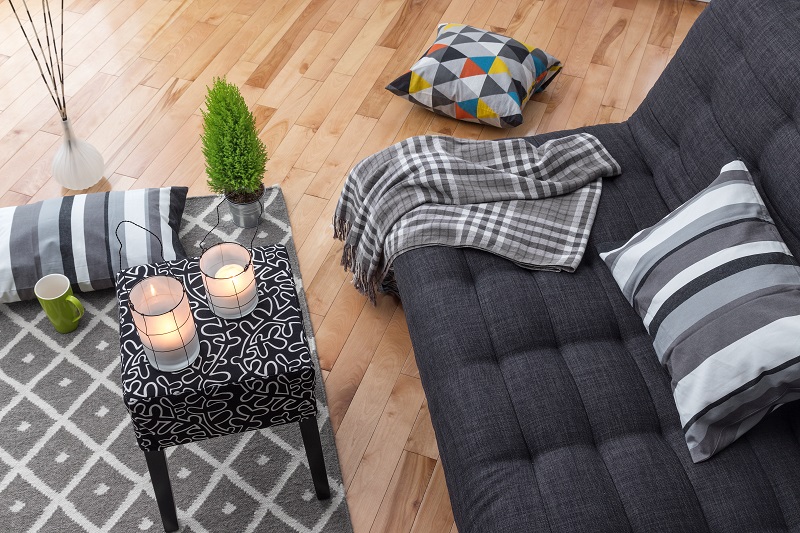 Futons have been a popular choice of furniture in the western world since the 1980's. As a mattress only they had been used for sleeping by the Japanese for hundreds of years but us Westerners decided to add a bit of extra practicality and comfort to the mattress be inventing the futon bed or frame. A sofa that converted to a bed appealed to those living in small flats and apartments and to those wanting spare beds to sleep guests but not wanting to dedicate a whole room to it full time. Because of this versatility and the relatively low cost of 'two items of furniture for the price of one' the futon quickly became very popular and has remained so to this day.
Because of its popularity there are now hundreds and hundreds of different products on the market: mattresses of all colours, shapes, sizes and materials, frames of wood, metal, plastic, high level and low level, short or long. It is understandable if we get a bit confused and need some guidance. So assuming we have the frame, what sort of mattress shall we buy?
Firstly – Size
If you are buying just a mattress then you may already have a frame. The frame size will dictate what size mattress you will need, so measure the frame and match the measurements to a mattress size. There are many websites that can help you convert inches to standard sizes.
Then you need to consider how the mattress fits the frame. Does your frame suit a rolled mattress, a bi-fold or a tri-fold? The different styles also look quite different so consider the look you are going for and what style you prefer.
If you will be using the mattress on its own for sleeping on, then how many will be using it? Are they short or tall, large or thin? This will determine if you need a small single person size or a larger Queen size.
Secondly – Use
Consider the use of the futon. Will it be used regularly or hardly ever? Will it be used as a bed all the time or as a sofa most of the time? How often will you be converting it from bed to sofa and back again?
If you are converting it frequently from bed to sofa then consider a lightweight, thinner mattress to save you breaking your back every day. The mattress will want to be of good quality with strong flex points as the regular folding will exert wear at these points.
If it will mostly be used as a sofa then you can afford to choose a thicker, heavier mattress that will provide more comfort and support as a sofa mattress and look more luxurious or stylish. As you will only rarely convert it to a bed the extra weight and in-flexibility will not matter too much.
Also consider who will be using the futon. If you plan on having elderley relatives over to stay every weekend then you should look into what requirements they may have for bad backs or other sleeping issues. Maybe an orthopaedic or ergonomically designed mattress would be best. If it is children or healthy teenagers then they can probably manage on a cheaper more basic mattress.
If you are buying a mattress for use on it's own as a sleeping mattress like the traditional shikibuton then balance your requirements for comfort versus practicality. A thinner mattress may not be as comfortable as a thicker one but would be much easier to roll up every day and put away or hang out to air.
Third – Style
Call it style, fashion, decor or personal choice, we all have an image we want to portray and the clothes we wear and the items in our house all reflect the image we want to project. It could be bare minimalist, bold industrial, bohemian or grungy, whatever our taste there will be a futon and mattress out there to suit it.
Look around your home and particularly the room where the futon will sit. The mattress will want to suit the surroundings and look good on the frame or on the floor. Consider a mattress cover or throw to get the look that you want.
Also think about the future. With a lot of use some mattresses can get lumpy and out of shape, springs can get loose and uneven and padding can shift and move about within the mattress. A well covered memory foam mattress is often better at keeping its shape and therefore better looking in the long term.
Fourth – Budget
There is no point in looking at $1000 mattresses when you only have £200 to spend. There are mattresses out there to suit every budget and a careful buyer can get very good value for money. A thick, expensive mattress does not always mean it will be more comfortable than a well padded, well designed cheaper option.
As with almost everything nowadays it pays to do some research and find a product that is well made and will stand the test of time. There are always cheap options out there but will they last out the year? Sometimes spending a bit more on a well made mattress that will outlast its cheaper alternatives will make sound financial sense in the long run and may give a better night's sleep!
Hopefully this guide has given you some things to think about and has made your choices a bit easier. With so many mattresses out there it can seem like a bewildering range to choose from but with the right information you can narrow it down and ensure you get the right mattress for your needs and you can then rest easy knowing you made the right choice.
How To Care For a Futon Mattress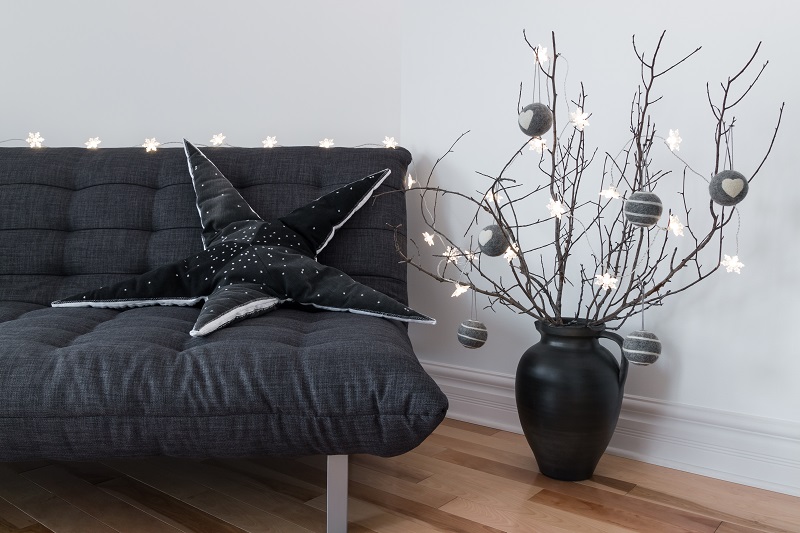 Being able to choose one of the best futon mattresses is only really half the battle. Once you have ordered it, received it, clapped your hands with joy and opened it, you then need to make sure you care for it properly. Like all things, the better you look after them, the better they will look after you and the longer they will last. The big difference between a classic car and rusty pile of junk is care and maintenance. Without a bit of love and attention a car can soon turn into a worthless pile of scrap metal – while a car that is clean and well maintained will run for years and could even appreciate in value.
Now I am not suggesting that your futon mattress will be worth more in a few years time than it is now (however much we might wish it!) but with some proper care and looking after it will last longer and make your money go further.
Firstly, on delivery of your mattress you should take care on opening it. To be environmentally friendly and to save on shipment costs many companies use thin, lightweight cardboard boxes that are just the right size for the mattress. Taking a big knife and cutting the box apart like you're in a horror movie is not a good idea. It is very easy to put the knife through the cardboard and into the mattress and it is unlikely a warranty will cover you for this. Look for pull strips or easy-open flaps first, or go very carefully with a box cutter.
The mattress will probably come out of the box vacuum packed or compressed into a plastic cover. Again, go very carefully. Look for pull open flaps or use a blunt tool to open the bag and avoid damaging the mattress.
Once out of the bag you will see the mattress start to expand as air fills the gaps and it starts to resume its natural shape. This may take some time and should not be rushed. There may be some manufacturers instructions and care information in the box that will give detailed advice. Sometimes pulling the ends and shaking the mattress a bit can help speed this up.
If you have ordered a foam mattress this will probably come full size or nearly full size and while care should still be taken on unpacking it, it should then be ready to go.
Once it is ready to be used, like all other furnishings the main danger is spills and stains. Most mattresses are tufted and therefore cannot be washed, although some may have removable covers which makes washing easier but not all stains are that easy to remove – so it makes sense to not spill anything in the first place. "Easier said than done!" I hear you say, especially if you have young children in the home or enjoy a good party at the weekends. Consider covering the mattress with a throw or blanket that will absorb the spill or move the mattress out of the way and place cushions or an older mattress in its place that you are not so worried about. Some fabrics can take a chemical stain resisting treatment so maybe consider this if spills are a common risk.
If you do have a spill try to soak up the liquid as quickly as possible with a paper towel or absorbent cloth. Try not to rub it in as this will make the stain worse. Then check your household cleaning agents to see if you have one that will remove the stain.
When using the mattress as a bed consider using a mattress topper or cover. These are available in many different sizes, thicknesses and colours and can add an extra layer of comfort and protection to your mattress. These are often washable or can be taken to the dry cleaners. As they are cheaper they are much more replaceable.
The authentic shikibuton style mattresses and those of a similar design need airing as often as possible. In Japan it is a common sight to see mattresses hanging from balconies, out of windows or on lines in the yard as they understand how important this is. This is why they are designed so lightweight and portable. If you do not have the outside space try hanging them on a clothes airer in front of an open window. Airing allows the material to breathe, moisture to evaporate and the fibres to regain their loft.
Traditionally in Japan the mattress is placed on a tatami mat to protect it from the floor. Keep your floor clean and use a mat or rug under the mattress. If your mattress fits onto a frame them consider using a base layer over the slats in the frame to prevent indentations from the slats. Regular turning will also help here.
Thicker and heavier mattresses are not so easy to air but should be left uncovered and laid out from time to time, and should be turned both sideways and lengthways on a regular basis. This helps air the mattress and prevent dips and bumps from forming when we sleep in the same place all the time. It also allows dust and dirt to fall out. Mattresses can also be beaten or vacuumed to get rid of dust and dirt. Use an upholstery attachment on the vacuum if you have one.
Finally, if your mattress is starting to look a bit old and worn, you could buy a mattress cover. This is a cheap and easy way of adding fresh colour and life to an old mattress. If you have re-decorated or changed decor this is also an easy way of making the futon fit the new scheme. Some covers are quilted and could add an extra layer of comfort if your mattress has flattened out a bit.
Why Buy a Futon Mattress?
The most popular reason for buying a futon mattress is space, or rather the lack of space. We pretty much all have space for a sofa in our homes but maybe not a spare bed. A bed takes up a lot of room all the time and prevents the area from being used as anything else. A bed in a spare room becomes a spare bedroom -period. But put a futon in a spare room and it can be a lounge, study, gaming room and a spare bedroom at night. Space problem solved.
This space saving solution is even more obvious when you don't have a spare room. If you have an open plan living area or no spare rooms there is usually space for a sofa. If you already have a sofa but need a spare bed – swap it for a futon. If you have enough room for another sofa it makes sense to buy a futon. Sofa for guests in the day and the option of a spare bed at night – best of both worlds! People with even less space and reluctant to change their sofa should consider buying a futon mattress on its own – stored away in a cupboard it can be taken out and rolled onto any clear floor space to make a comfy guest bed.
Here in the west we haven't really adopted the traditional Japanese futon properly yet. Rather than, as we see it, sleeping on the floor, we almost always use a mattress on a pull out sofa. The frames are often well made and sturdy and will last longer than the mattress, so often we will be buying a mattress as a replacement. In this case see the buying guide elsewhere in this article for advice on choosing and buying a new mattress. There is a lot of choice out there and you need to do your research before you buy to make sure you get what's right for you.
Another common reason to buy a futon mattress is cost. No longer do you need to spend $1000 bucks on a new 12" thick sprung mattress to get a good nights sleep. Futon mattresses are now so well designed and made that they offer high comfort levels for a fraction of the price of traditional bed mattresses – and can even be better for us. We have seen that a good futon mattress can be bought for around a hundred dollars. Buying a frame and mattress can also be less expensive than buying a new bed – and you are buying two main pieces of furniture in one!
Which leads to our third reason – health and wellbeing. The use of materials like polyurethane and memory foam, antibacterial and hypoallergenic fabrics, microfibres and organic cotton can now offer superlative support and comfort in a lightweight and portable futon mattress. Studies have shown that sleeping on memory foam can improve our spine posture and lead to better back health. Sleeping closer to the floor means we move and flex more when getting in and out of bed, keeping us more supple and flexible as we get older. Getting out of bed may look like a workout but it is only making us better and stronger. The Japanese have one of the longest life expectancies in the world, maybe we have just found one of the reasons for this!
So, If we can improve our health by buying something more comfortable and far more practical for less money – we should all be buying futon mattresses!
Frequently Asked Questions
It's as good a time as any to have some FAQs answered –
What are the sizes of futon mattresses?
Futon mattresses are available in all standard mattress sizes, just like a normal bed mattress. These are Twin, Twin XL, Full, Full XL, Queen, King and California King. Some of the more traditional style mattresses are also available in Small and Extra Small
How do you keep a futon mattress from sliding?
Depending on the style of your frame sliding can be an issue, but it is easily solved. Some frames have a lip/edge around the mattress are to prevent the mattress from sliding. If you have a frame that is flat and level you can buy non slip mattress covers or frame liners to prevent sliding. These are available in all sizes. You can even use double sided carpet tape.
How do I clean my futon mattress?
The easiest way is to use a mattress cover that is removable and washable. This is also cheaper to replace when it does get a bit old and marked than the full mattress! Spills should be soaked up, (not pressed) with absorbent paper towels. Check your household cleaning products and mattress manufacturers care instructions to see if one can be used.
How do I make my futon mattress more comfortable?
Don't worry, it is easy to sort this problem. If your mattress is old, thin and lumpy it may be time to get a new one, mattresses do not last forever. If it is still reasonably new the comfort can be improved by adding layers either under or on top of the mattress. A mattress topper can add an extra level of padding and comfort onto the top while a rug pad or mat under the mattress can improve firmness or add more softness. Look at the springs or slats in the frame and make sure they are in good condition, consider repair or replacement if it needs it.
Are futon mattresses good for your back?
As with most things there are good and bad products out there, but the general answer is yes. Memory foam is proven to help with back pain and improve posture. Many users have reported improved backs after using thin style futon mattresses for a while. Check that the mattress is well designed and made to current standards and has the right filling for your needs.
What are futon mattresses made of?
There are many different fillings for futon mattresses, from the latest viscoelastic memory foam to recycled organic cotton and many mixes of these and other materials. Cotton is the traditional filling, layered and tufted to make a thick pad. Standard polyurethane foam is often mixed with cotton or polyester to make a thicker, spongier mattress. Memory foam is a high end filling designed to help with back pain. It is a firm foam that makes a great sofa cushion. You can also get springs in the mattress that support the body and prevent rolling, a common problem with low end foam products.
Conclusion
The continued popularity of futons is no doubt due to their low cost, space saving versatility. The added bonus is that they can be stylish, good looking and good for your back. They have been a popular choice for nearly 40 years and there are no signs of this slowing down. Such popularity has lead to a huge range of frames and mattresses to choose from so there is sure to be something out there that suits our own personal needs, the only problem may be in finding it! Hopefully this article has provided that information you need to make the right choice.
They say the best time to plant a tree is 10 years ago – but the best time to buy the best futon mattress is now!