Note that the products discussed on our site are independently selected by our editors. Your purchases through our recommendations may earn us a commission at no extra cost to you.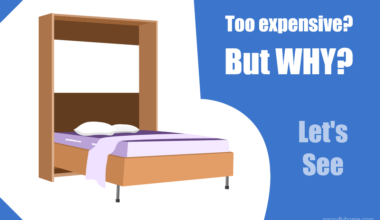 Named after the inventor William Lawrence Murphy, Murphy beds have been popular for decades. The main reason is that Murphy beds are designed as pull-down or fold-down beds that can be retracted against the wall when not in use. This is one advantage that makes them stand out from most other beds. When you think of saving space in a room or apartment, a pull-down or fold-down bed easily come to mind.
But this advantage does not come free of charge! This becomes evident when you look into the prices of such pull-down beds. They can easily cost over $1500 dollars. But does it have to be that way? Isn't there any cheaper alternatives to murphy beds? And that's exactly what we will try to address today. Namely, the question, "Why are murphy beds so expensive?" and what you can do about it.
In short, murphy beds are so expensive because of their complex design, use of expensive materials such as laminate boards, and intricate mechanisms such as hydraulics or spring lift systems. Add to that the cost of installation, bedding, and any extra features that you may demand with your murphy bed such as desks, drawers, and shelves.
If you want a more detailed answer, find it below.
Budget Murphy Bed Options (Price Examples)
Following are some examples of murphy bed prices. These are some of the cheapest we could find in the market. The others that we haven't included in this list easily go above $1800, and you can find some of those in our Murphy bed reviews article.
* Prices are as they were at the time of publishing this article. They may have been changed now.
As you can see from the table above, they are EXPENSIVE! Why? Find below some reasons that affect their pricing.
Why Are They Expensive? – Reasons:
Uses expensive materials such as wood
Murphy beds are generally made using durable and expensive wood. This makes them not only durable and beautiful, but expensive too! Nevertheless, paying an extra dollar for a Murphy bed that is designed with the finest wood – such as mahogany and oak – makes them worth the price. In such a case, wooden side cabinets, headboards and veneered hardwood plywood are all put together with a smooth finishing. The wood planks are properly selected to fit the bed design. And thus, quality murphy beds that are made with solid wood are generally expensive, but gives you the added advantage of durability, resulting in a murphy bed that will last for decades.
Intricate mechanisms such as hydraulics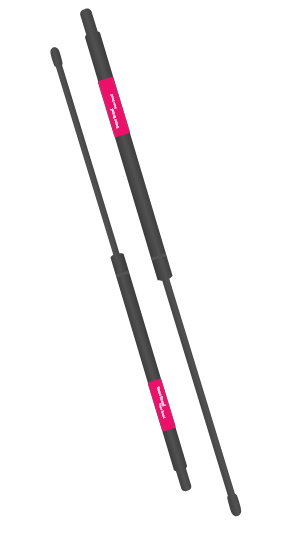 The use of hydraulic lift systems in Murphy beds offers a solution to one major problem with many pull-down or fold-down wall-beds. People sometimes worry about having to lift the bed every morning and pull it down every night. With the hydraulic or spring mechanism, you do not have to worry about that. This mechanism makes it possible for even the elderly and children to fold or pull down their beds without any help. This certainly stands out as one of the major advantages of having a Murphy bed that makes movement almost effortless. And you guessed it right! It comes at a price!
Overall large size affects pricing
As good a murphy is, with all its exceptional functional benefits of saving space, etc., it also generally tends to be very large in physical size. In fact, hardly will you find an appliance or a furniture in the house that is larger than a bed, and in our case a murphy bed. Name any appliance or furniture in your house – the fridge, the tables, the chair, the TV, or whatever. None of them is usually larger than a bed, or a murphy bed, which is even larger many a times. And this simple fact affects the pricing of murphy beds. Remember the old school good rule of thumb?
"the bigger the item, the more expensive it is"?

– good rule of thumb
And that's pretty much the case when it comes to a furniture item that is built with high-quality expensive materials. And our murphy bed fits this description very well because such beds are usually made with expensive materials such as solid wood, as mentioned above.
Professional installation may affect the final cost
For the average person, a Murphy bed will require installation to fix it permanently into the wall. However, if you can fix it by yourself then you may go ahead and save on installation costs. For most buyers though, it will require an expert to install the bed for them, but that will affect the final cost of the bed. However, while this means paying extra, the benefits of having it professionally installed on your wall by someone who has probably done it dozens of times before makes it worth that hundred or two bucks.
Bedding can add to the cost
Because Murphy beds have to be lifted or folded against the wall every morning, you should consider carefully what kind of mattress and other beddings you will use for your bed. Some mattresses are not designed to be upright all the time: especially mattresses with in-built springs that may start to lean sideways and make sleeping uncomfortable if the mattress is kept upright for too long. Some beddings would make the folding process a daily problem. It is therefore important to select the kind of beddings that will make folding easier by having materials that can be firmly attached to the mattress.
Also read: Are Murphy Beds Comfortable?
Add to that the cost of other types of bedding that are usually used with a bed, such as duvets, linens, and pillows. Some people may choose to go "budget friendly" with these products, while others may choose to go with premium quality bedding items. And that of course affects the cost of the bed.
Extra features can add to the cost as well
This is again another factor that makes murphy beds so expensive! Whether you are shopping online for a Murphy bed or visiting a store to purchase one, there are many extra features to consider while doing so. Many buyers think of convenience and beauty when adding these accessories. These may be a side drawer cabinet, a cabinet wardrobe, a reading lamp, etc. Many of these accessories are detachable and do not have to be folded with the main bed. It is important to note that each extra item added to the bed affects the overall cost of the bed too!
Related: get a solid understanding of how murphy beds work here.
Some Other Options to Think Of
Consider "only" murphy beds
Some people have successfully converted their Murphy beds into daytime couches instead of just night-time beds. This is very creative, but it requires spending some extra cash for those extra features. Some people prefer other accessories such as drawers, desks, or even convertible tables with their murphy beds. While these are all good features to have, they can be expensive.
The solution here is to choose a bed without those extra features, especially if you already have alternatives to those features in other forms in the house already. Some buyers only require a bed to sleep in and do not need extras – for their own reasons. If you are like them, and are looking for a bed and nothing more, or if you are limited by your budget, then a basic Murphy bed without accessories will do. So, if you already have alternatives such as cabinets, closets, and drawers and are only interested in a bed, again going for the basics will save you some cash. There are many different designs to choose from and you should take the time to find the best design possible.
DIY Murphy beds
If you are reading this article, it means that you have seen the high price tags of pre-build murphy beds in the markets, both online and offline. You don't have to be put off by this though, as there is hope!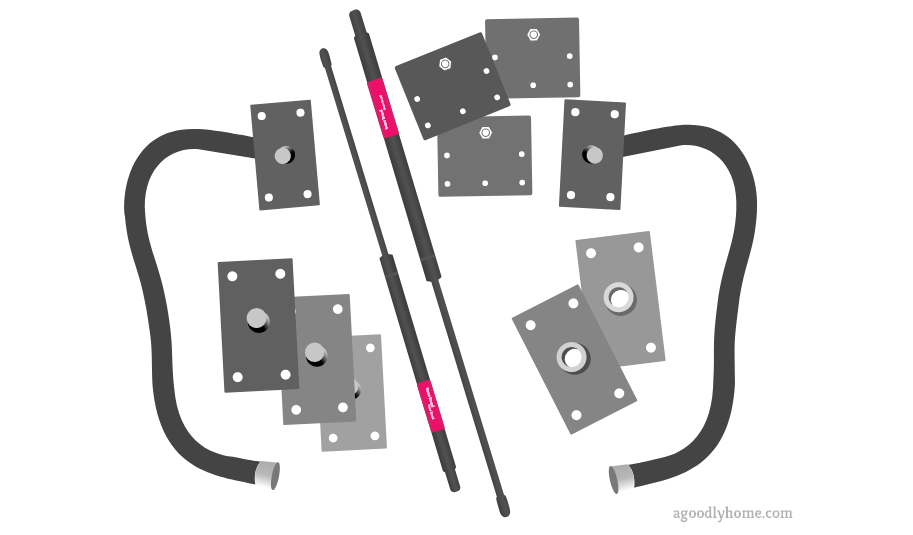 You can make your own Murphy bed yourself if you have limited budget but have the time and the necessary skills to build one at home. It is not as difficult as it may appear. There are many available online tutorials on DIY Murphy beds. In fact, it is possible to purchase Murphy bed hardware kits from many online and offline stores, and make the bed by yourself! They even provide you with detailed instruction manual and cut-lists for the lumber. Then you just have to take the cut-list to the wood-working store, and get precisely-cut wooden parts for you DIY murphy bed!
Going this way can significantly reduce the price of your murphy bed, allowing you to own your dream murphy bed at a fraction of the cost of pre-built ones! As we've already stated that they can easily cost well over $1500, but if you build your own DIY murphy bed, you can get a decent bed at around $700! (cost of mattress, tools, etc. are not included)
Some DIY kits and materials will help you convert your bed into a bookshelf, desk or couch – depending on how you design the bed. This is one of the advantages of doing it yourself: you can create the most convenient design. So if you ever have budget constraints or want to have more control over the design, buying Murphy bed hardware and kit along with the DIY instructions and building it yourself is the way to go.
Check out our recommended murphy bed hardware kits here.
Sofa Beds
While sofa beds are not the same as Murphy beds, the objective is the same. In fact, a Murphy bed that can be used as a couch is the reverse version of a sofa bed. A sofa bed is basically a sofa that can be turned into a bed when it is time to sleep, and just like a Murphy bed, it saves you plenty of space. Consider the fact that a sofa bed helps maximize the use of the space that would have been used for two items: a bed and a sofa. Some people find sofa beds necessary because they save them the need for a guest room for visiting friends or relatives. One should ensure that they select the design that suits them well: it should be comfortable both as a sofa and as a bed. You should not sacrifice one comfort for the other. This Faux Leather modern upholstered bed from Best Choice Products is very popular due to its pull-out and folding mechanism that converts it from an average-size sofa to a decent bed in seconds.
Check out this buying guide article from Amerisleep before buying one.
Futon Beds
People get confused between a sofa bed and a futon bed. The main difference is that the bedding material on a sofa is in-built and serves as the sofa seating material. A futon bed, on the other hand, has cushions that are turned into a mattress when it is bedtime. For this reason, many futons have thick cushions that make them a comfortable mattress when necessary. The convertible sofa bed is, in fact, a hybrid of a futon and a traditional sofa bed. Some futons have armrests and some do not, but the average length of a futon is enough to make a long enough bed for most people. A good example of such a bed is this Button Tufted Futon Sofa Bed from Naomi Home.
We have a full separate article in which we reviewed some of the best futon mattresses in the market, check it out here.
Conclusion
I hope our article has given you more insight as to why murphy beds are so expensive. Though expensive, we'd assume you can agree to this – a murphy bed may be the difference between being able to live in an affordable studio apartment or having to move to a bigger, more expensive house. It is no wonder that Murphy beds instantly were – and continue to be – popular. There will always be the need for room in a limited space. If you can afford a Murphy bed, then it is a worthy investment. If you cannot afford one, then you should consider purchasing some hardware and DIY kit as that will save you some money. Other options, as mentioned above, are sofa beds and futons. You do not need to look for a bigger, more expensive living space when you can maximize the use of the space you have now. Sleep tight!