Note that the products discussed on our site are independently selected by our editors. Your purchases through our recommendations may earn us a commission at no extra cost to you.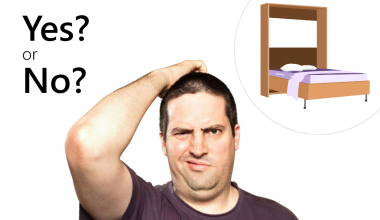 With most people racing towards the city areas for some extra advantage with regards to their career and lifestyle, the value of each square foot in any city seems to be growing only higher and higher. Consequently, people are being forced to live in more and more congested areas than they wish to live in. So, there's this fashion nowadays to strive one's level best to ensure proper use of every single inch of their living spaces. Talk about any furniture that we use today, you will find some space-saving options in the market for it. Sure they cost a bit more, but they save the owners some space! And guess what? People don't mind paying that extra price to get themselves what will allow them to use their space more efficiently.
Murphy beds are no different. In case you didn't know it already, Murphy beds are a type of bed that is very similar to any normal platform bed, except that they fold up into a wall or a cabinet when you're done sleeping! And when it's nighttime again, you just pull the bed down, and voila! You have your comfy bed that had been hiding the whole day to save you some space!
At this point, you might wonder:
– With all of these positivities, don't they have any drawbacks?
– Well, they do, some. You need to know those before you buy one.
– So, are they worth the money?
– To answer that, what could be a better approach than analyzing the pros and cons of Murphy beds?
Recommended read: Best murphy beds that we recommend.
The Cons of Murphy Beds
Generally, you would see people discussing the pros first. But we thought of radiating some positivity at the end hence keeping the cons first and then the pros at the very end. So, check out some of the negative aspects of Murphy beds below.
Expensive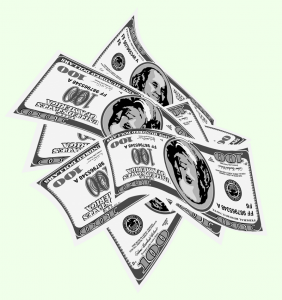 When we went to do our research to find out the negative aspects of buying a Murphy bed, the first thing that came up was the high price tag. The prices of Murphy beds usually range from $1000 to way up to $5000. Of course, the final price depends on the quality, building materials, and the feature set that you get with your unit. If you can afford this high price tag, then rest assured that your money will definitely be well spent – without a doubt. But this high price tag may be problematic for people on a tight budget.
Fortunately though, there are budget options available in the market. You can get a decent Murphy bed for as low as $800. Yes, you read that right! You increase the price from this point, you get better and better. But this does not mean at all that those available at a lower price tag are not good, or that they are bad. It just means that you get a smaller set of features with your unit. To give you an example, your low-budget Murphy bed could be as simple as just the frame, the structure. No mattress included, no extra storage boxes, no drawers, no modern features like USB chargers, head-top ambient lights for night reading, etc. On the other hand, your premium Murphy bed may come with all these features I just mentioned. It is like buying a phone. You buy a non-flagship if you are on a tight budget. But if you can afford some extra bucks, you buy a premium flagship. But it does not mean that your non-flagship is a bad phone. Not at all. It just means that the feature set is smaller, and maybe in some cases, a little lower quality than the premium ones. But not unacceptably bad. And the case with Murphy beds is no different.
We've talked previously about the different reasons of why a Murphy is expensive. Check it out from the link.
Manual Labor Every Day
For some people, their Murphy bed may be a dream piece of furniture that they feel proud of. But for others, they serve no purpose other than saving some space. If you fall into the latter category of people, you should know that there is some manual labor involved with operating a Murphy bed that you'd have to do every time you use your Murphy bed.
We have already stated at the beginning that Murphy beds need to be pulled up into the wall or its cabinet after being used. So there is some manual labor involved. This may not be a problem for someone who intends to use it only once in a blue moon to host his occasional guest or his friend for a sleepover. But if you plan to use your Murphy bed frequently, you should consider your situation before investing your money into buying one. Most Murphy beds today operate, i.e., open and close, with the support of either a very strong spring mechanism or gas pistons, and to tell you the truth, they feel pretty light when pulling up or down. So, this whole idea of manual labor should not be of any concern to you if you are a healthy adult and are not lazy. But if you are a senior of very old age, or if you have health problems that make it difficult to lift weights, then you should be concerned as you may face health complications if you operate your Murphy bed, especially without anyone's support. The case is the same if you are a lazy individual and the type of person who finds it annoying to go up and turn the lights off from the wall-board after lying down on the bed. (That's not a good trait to have, though!)
Based upon that, we can say that for most people, this whole idea of manual labor should not of any concern. But for some, it may be. So, you should assess your situation and decide whether this is something that would prevent you from buying your dream bed or not.
Not Easily Movable
No wonder you require ample time and effort to set up your murphy bed. But are they easy to transfer from one place to another when needs arise? The answer is – no. It may not require the similar labor you invested while installing, yet you will encounter the intricacies while moving them when necessary.
This is a no-brainier as these beds tend to be very heavy, just like any traditional bed.
Safety Issues
There was a thread going on about how Murphy beds can kill you, and it instantly hooked our attention. We gave it a read to discover whether this is true or not. Well, it is, to some extent. A murphy bed can be dangerous if not installed correctly. There have been incidents where people died due to a collapse or getting suffocated inside a murphy bed. We know it sounds super shady, but it's true. Long story short, a clumsy installation might bring safety hazards.
This should not be something to prevent you from buying your dream Murphy bed, as these incidents are very rare. You just have to ensure proper installation, preferably by professionals. When writing about the possibility of dying of a Murphy bed accident, NY Times author Jody Rosen has said, "It was hardly an epidemic; statistically speaking, you were probably as likely to die by tripping over an ottoman or walking under a falling piano." Check out the original article here.
The Pros of Murphy Beds
Alright, we have laid down the cons; it's time to explore the bright sides of a murphy bed and why you should probably get one.
They Save Space
The main purpose of getting a Murphy bed is to save up space. Gladly, it suffices this specific purpose gracefully by taking up only 16 inches to 19 inches deep framing alongside the wall. Their ability to effectively save space alone makes all these negatives that we have talked about fade out and instead turns them into an investment worth making. Imagine the value you'd get out of such a bed if it allows you to use your precious living space just as an open space, while also allowing you to make use of the same space for sleeping when needed, in a comfy bed which takes only a minute or two to make! Worthy indeed.
And on top of that, some Murphy beds also come with desks! Yes, you can get your study or work done on such a desk, and you don't even have to put your belongings away from the desk when you need to use the bed. The manufacturers have designed these desks in such a way that they always stay perpendicular to the floor, regardless if the bed is open or closed. So, you can get your work done on your Murphy desk, and when it's time to sleep, pull the bed down and enjoy your sleep. When it's morning again, pull your bed up, and voila, you still have your belongings on the desk, just as you left them on top of it last night. Amazing furniture, isn't it?
No Special Mattress Needed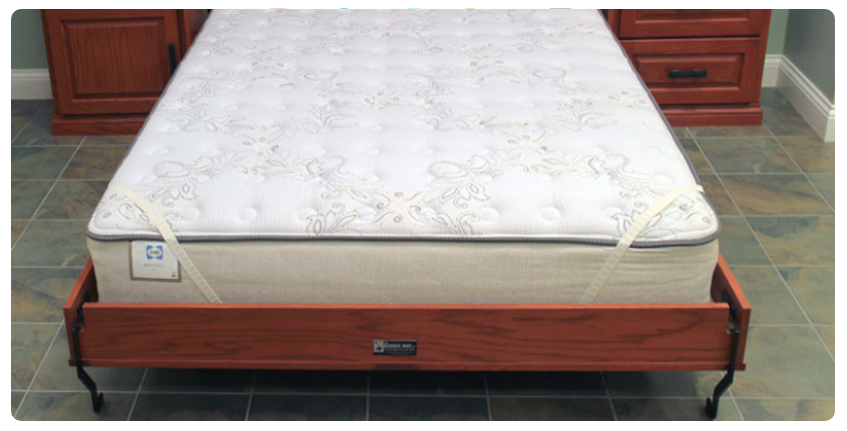 Usually, quality mattresses cost a lot. And since you are already investing quite a good amount into getting a murphy bed, having to buy a mattress of a particular type or specification would have significantly increased the final cost of owning a Murphy bed. However, that is not the case as you don't require any special mattress for your murphy bed. An old-school mattress with consistent thickness will do the job — any mattress from whatever brand will work just fine. So, for those of you who have extra mattresses at home, you can very most likely use that with your new Murphy bed. But of course, if you can find an ideal mattress for your Murphy bed based on the specs given by the manufacturer, that would be a pro job. Not absolutely necessary, but would be better if you can afford one.
In a nutshell, a conventional Inner-spring or Memory foam mattress of 12 inches or less would work the best with most Murphy beds of today, though it is always better to see the specs given by the manufacturer of your chosen bed. So if you have one laying around, you can very likely make use of it. Oh, did I tell you that these beds don't require any special mattress size, rather they work with any traditional mattress sizes?
Check out the following guides to know more about choosing a good Murphy bed mattress:
– How to Choose a Murphy Bed Mattress – Lori Wall Bed
– AN EXPERT GUIDE TO MURPHY BED MATTRESS REQUIREMENTS – Bedderway
Bonus Storage
Your murphy bed can offer you bonus storage options as many of the Murphy beds of today come with extra storage options such as desks, drawers, bookshelves, and filing cabinets incorporated right into the bed. So you can make use of those storage options and have your day-to-day belongings at your fingertips even when sleeping. Many times this eliminates the need for nightstands. These extra storage options will also allow you to organize your essentials like the workout gears, books, miniature plants, and souvenirs seamlessly.
Get Rid of Bed Clutter
A clutter-free bedroom is like a dream come true. Waking up to see a clean and tidy room soothes your mind and energizes your psych towards a productive day. On top of that, your unhealthy sleep cycle can favor this as it ensures a serene environment. However, maintaining a decluttered room can prove to be exhausting. But do you know that a Murphy bed can help you immensely in this regard? This is so because you don't see your bed, to begin with, when it is closed. All you see is a clean space for you to take advantage of in whatever way you want.
Extra Bed without Giving up Permanent Space
If you have guests coming by occasionally, then having a murphy bed will do wonders. It works as an additional bed without taking up permanent space. Just pull it down, do a quick making of the bed, and you will be all set to host your guests in a comfy bed with great hospitality. Also, these beds are just as comfortable as any traditional bed due to the use of traditional mattresses. No wonder your guests are going to get the hang of it. And all of this happens without permanently taking up any space from your home.
Aesthetics
Even with all that money spent into buying a Murphy bed, no one can deny the aesthetic elegance that it brings into any room. It's a piece of furniture which was invented in the last century and yet looks so modern. And when you add the premium features such as head-top LED Lights, shelves, drawers, desks, and USB Chargers, the elegance just shines through. If you happen to have a guest visit you who has never seen such a thing before, rest assured that it will make their jaws drop. And it will give them a good impression about personality too! So, Murphy beds play very well when it comes to aesthetics.
So Are Murphy Beds Worth The Money?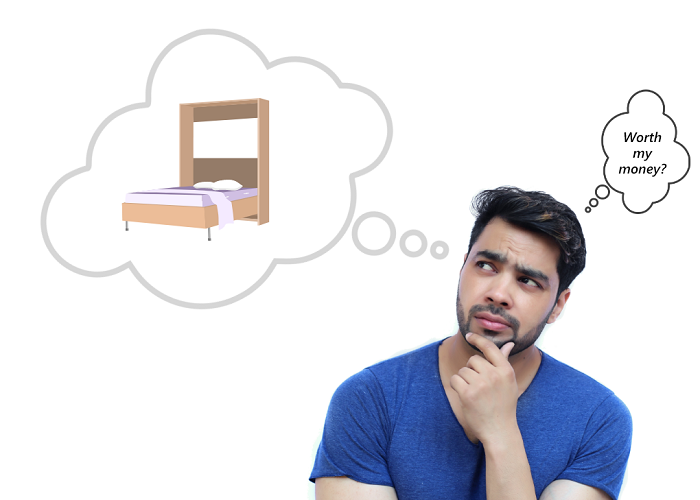 You need to weigh the pros and cons of Murphy beds, to deduce whether it is worth your money or not. Firstly, you need to acknowledge your requirements and expectations. What do you want from your murphy bed? Does it cater to your interest? Suppose you want extra space for a home office, an art studio, a DIY room, a crafting place, etc., without compromising the space for storing your bed. In this case, a Murphy bed will definitely be worth the money.
There are other discourse facts, such as considering other alternatives that come cheap but offer equivalent facilities, for example, sleeper sofas. They allow you to sleep on them but are not as space-efficient as Murphy beds, as these sofas take up permanent space from your home.
Now the question is, do you require a place to sleep only or want some other advantages as well? We mean the magnitude of advantages you get from murphy beds are unbeatable compared to other alternatives. In that sense, yes. They worth every penny.
In summary, Murphy beds are worth the money if you care about all the benefits they offer and are able to afford one. But, if all you want is a bed where you can take occasional naps, and the negatives make you hesitant, then you may want to choose other options.
Here are some of the Murphy beds that we recommend, if you are convinced of buying one.
* Prices are as they were at the time of publishing this article. They may have been changed now.
Other Options?
As we have already discussed sleeper sofas in the previous segment, we thought of considering some other options too. Hopefully, it will offer you many other diverse options to choose from, one that meets your needs just right.
DIY Murphy beds
Is that even possible? You ask. And the answer is — yes!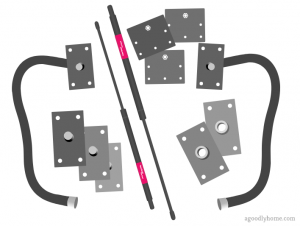 The most intricate part of a Murphy bed is the lifting mechanism. And with many manufacturers producing DIY Murphy bed kits for the DIY lovers, it's easier than ever to build your Murphy bed on your own. But please be reminded that you will need to invest into buying the DIY hardware kit, the wood, and most likely the mattress as well if you want to go this way. You will also need to invest your time into actually building the bed, precisely following the instructions. So this option is not ideal for most people. But if you have the experience to build wooden stuff before, and have the tools, and can invest the effort and time into it, you may choose to go this way. But if not, then check out the other options from below.
Sofa beds
Let's talk about sofa beds. To be honest, these beds are in a completely different category than Murphy beds. Because they serve a different purpose than Murphy beds. The main difference between the two is that sofa beds are used primarily as sofas, and when the need arises, you can use them to sleep on them. That's all they have to offer. On the other hand, Murphy beds are used as beds, occasional beds to be more accurate. Their main benefit is that you get to use the space just as any other open space in your home, and when the need arises, you can use these beds to sleep on them as you'd with any normal bed. So the difference between the two options is in their use cases. Sofa beds do come at a much lower price, however, they don't come with all the useful features that Murphy beds have to offer.
Oh, did we forget to mention that Sofa beds are not as space-efficient as Murphy beds, as the former takes up permanent space from your home while the latter does not?
Examples of sofa bed here.
Trundle beds
Next, you have the trundle bed, which is basically a second bed typically stored under your main bed. It's mainly crafted for guest's rooms to provide an extra mattress to sleep. They are space-saving as well; however, they may not be as comfortable as Murphy beds, because many times they require a thinner-than-average mattress, let alone appeasing other needs. Moreover, you might have to be very selective while buying the mattress for trundle beds as they require proper thickness. And this may also mean that you would have to actually buy a new mattress even if you already have one lying around.
Examples of trundle bed here.
Loft beds
Apart from these mentioned above, you also have the loft bed which you might witness in dorms or kid's rooms. You need to climb up the ladder attached to this bed to snuggle into your second bed up top. They don't have much to offer other than some room out of the compact floor spaces, and they don't even look as elegant as Murphys or even Sofa beds.
Examples of loft bed here.
Futon beds
Lastly, you have the futon bed, which is basically a sofa but converts into a bed when the frames are folded down. They take less space than a traditional bed. Albeit, the sofa still takes up space where Murphy beds don't keep your flooring occupied.
Long story short, murphy bed is the best option amongst all of these different space-saving bed options.
Examples of futon bed here.
To Conclude
Well, that's a wrap! Looking at the pros and cons of Murphy beds, we hope you can get clarity on whether to buy a murphy bed or not. At least you will be ready to witness the pitfalls and won't be disappointed as there wouldn't be high expectations.
Also, making sure that your money is well spent truly depends on how they are meeting your needs. If you only require an extra bed for single or double occupancy and don't care about all the amazing features that Murphy beds have to offer, perhaps a sleeper sofa or a trundle bed will do the job.
Ensure buying it only if it merges the budget, requirements, and personal preferences. Please do your research, (if you need to, that is, after all of this ?), before making any decision, and make sure to let us know about it. What did you choose? We will be eagerly waiting for your answer.