Note that the products discussed on our site are independently selected by our editors. Your purchases through our recommendations may earn us a commission at no extra cost to you.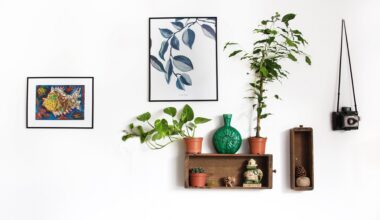 If you are wondering if floating shelves are out of style, be reminded, no they are not. Rather they are still one of the best ways to spruce up your walls with beautiful decorations. They are both functional and aesthetically appealing at the same time.
Speaking of their functionality, floating shelves can open the doors for a lot of extra storage space in your home. It's a no brainer that you can make use of these shelves to put those things that you need often, your modern gadgets for example.
When it comes to their aesthetic value, you can put, for example, plants, your certifications, medals, and favorite artworks on floating shelves. This helps set the theme you are most comfortable with, which in turn helps people understand the kind of personality you are.
There follow some great floating shelf ideas that are sure to inspire to you to a great extent.
1. Kid's Storage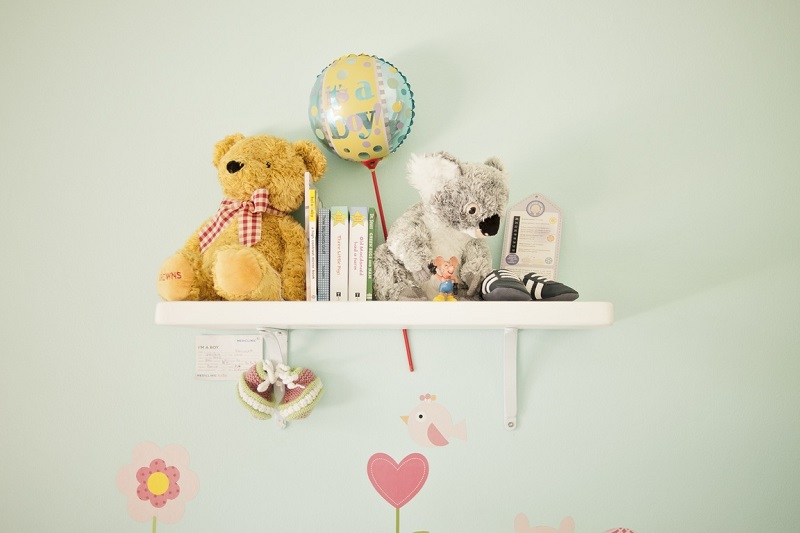 Kids love playing with their toys, dolls or reading books during downtime. When they are babies, you can keep one or two away, but when they begin walking, you can give them more toys to play with. However, you don't want to keep on stepping on stuffed animals, dolls or books that are left scattering on the floor or bed. Having the right storage for toys is essential for it to keep the room organized. Therefore, a floating shelf is a creative way of storing these dolls and organizing their rooms.
2. Bath Hack
There are different sizes and shapes of floating shelves. Having a sleek and slim profile in your bathroom below a thick wooden shelf provides ample storage of your products, as well as hooks for hanging your towel. The shelves are a novel concept away from a bathroom with mirrors. The presence of a wall clock between the shelves is a way of decorating the space. Thus, the floating shelves have a coordinating color to the wall and placing a spider plant on the upper shelf gives life and to cover the vertical space on your wall.
3. Dish Display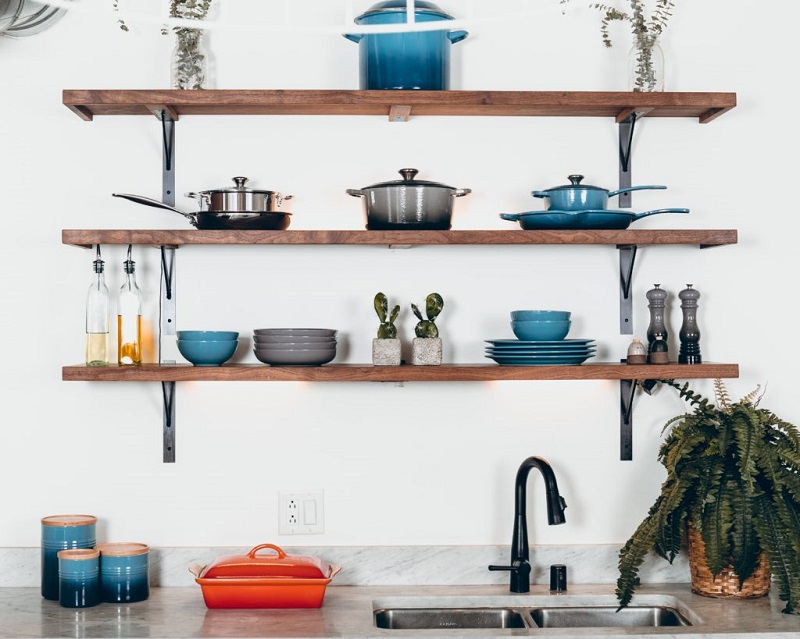 The rustic wood shelf provides you with the best floating shelves for your kitchen. These shelves have all it takes to spice your kitchen since they provide you with a considerable space to display or store your kitchenware, which gives it aesthetic value. Therefore, you can fill the flank wall above your kitchen sink with shelves, and store your ceramic with pretty patterns. You can stain the shelves with a contrasting color with the wall ,and place a pot of Boston fern plant to liven the kitchen and purify the air.
4. Simple-Framed Shelf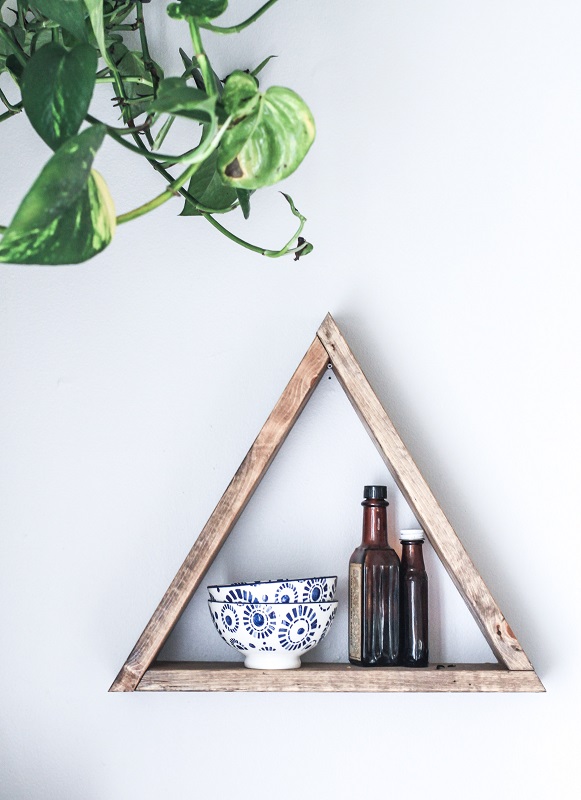 A bare area can be dressed up with a simple framed shelf with a single decorating theme. Old shelves are mostly long and rectangular, but you can add major style points by creating unexpected geometry. Thus, a triangle-shape shelf is an ultimate storage space for important items such as decorative orbs, collected shells or beautiful crystals or some souvenir. You can add another shelf beside it and place an arrowhead plant that grows long vine to create life and reduce the bare space.
5. Book Shelf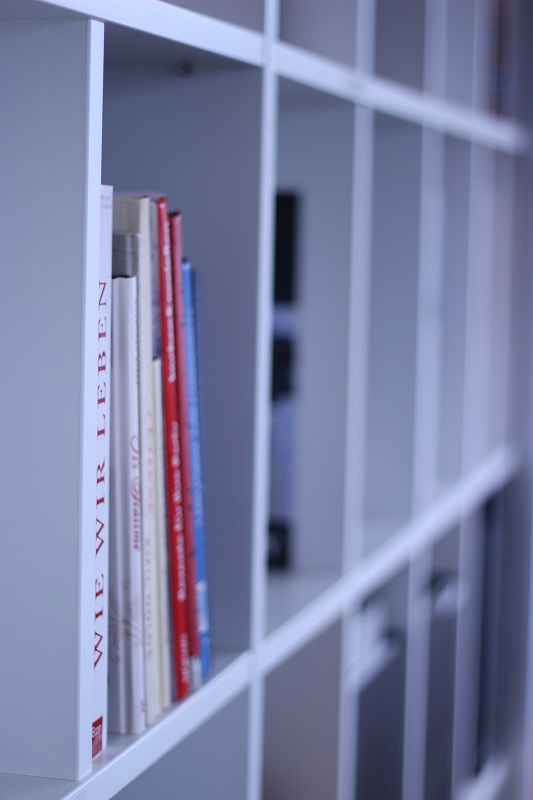 The bookshelf has always been an excellent solution for using awkward spaces in the house, such as the corner of a room. It provides you with the flexibility to arrange your collection of books in a way you like. Thus, the bookshelf helps you to create a traditional library with several spaces for different category of books.
6. Statement Piece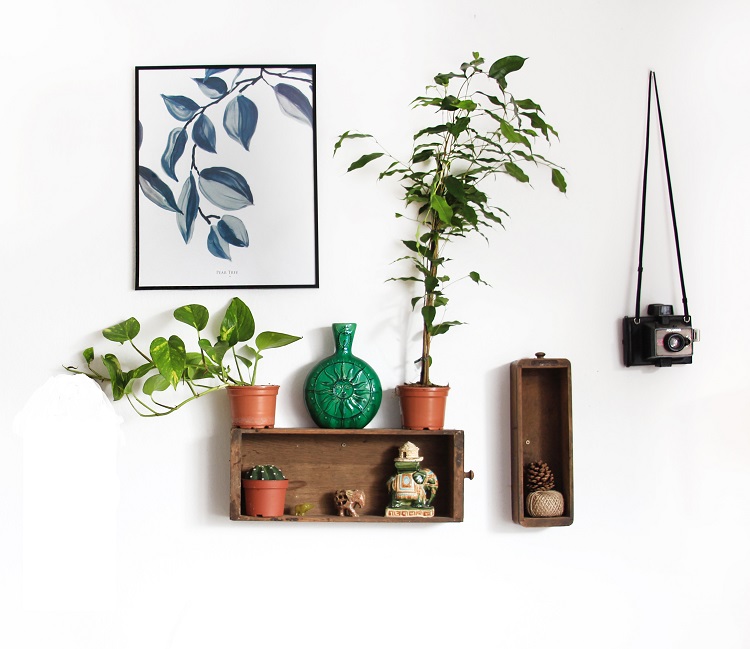 Looking for some floating shelf ideas as statement piece? Here we've got one for you.
Displaying shelves prominently on the wall to hold your artwork demonstrates a high level of creativity. One can use reclaimed, rustic wood shelves to showcase décor, animal figurines, corals, accessories, portraits, and golden pothos plants to give it an elegant look. You can cleverly arrange them to fill in for a large piece of art. Thus, instead of having a single large-scale piece of artwork, you can have a gallery wall with a collection of wall hangings, art and other ephemera. However, opt for simple frames and extend the gallery wall to the ceiling to create a perception that the space is ample.
Interesting Read: How To Make a Statement Piece
7. Single Theme wall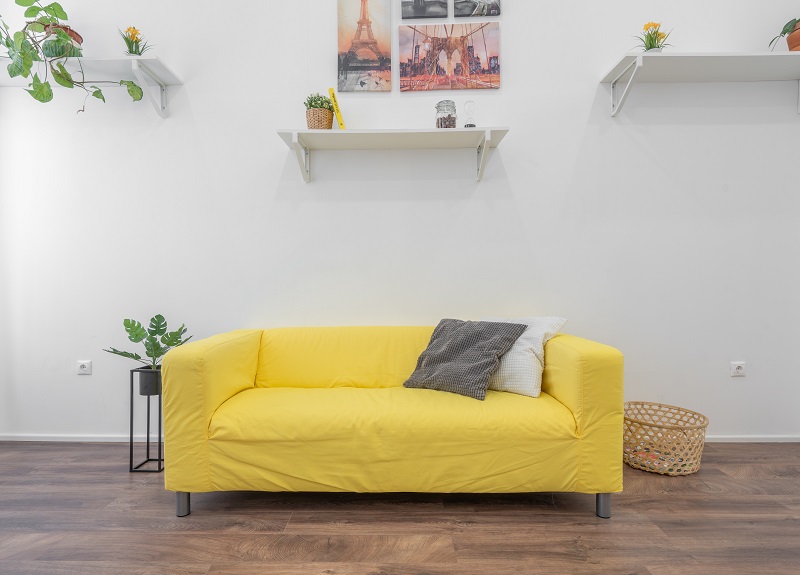 Plants can be moved from the windowsill to the living room by placing them on wall shelves. The use of plants adds a bit of life to your walls and nature to your space. More so, you can dress the wall with variations on a single theme, from the furniture in the room, to the plants on the wall. The shelves can be spread across the wall to create a pattern. You can hang a medium-sized art above the plant, to fill in the gap and extend the wall upwards.
8. Gallery Wall
You may have a perfect piece of artwork; however, it may not fill the wall space as you may require. Therefore, you can pair it with several smaller paintings, thus making the entire arrangement to feel more robust. You can use more miniature paintings to surround the abstract canvas, as well as soft landscapes that are placed against a white wall. Look for small prints of different sizes, but you need to create a cohesive composition by arranging them on the wall in a grid pattern.
9. Electric Fireplace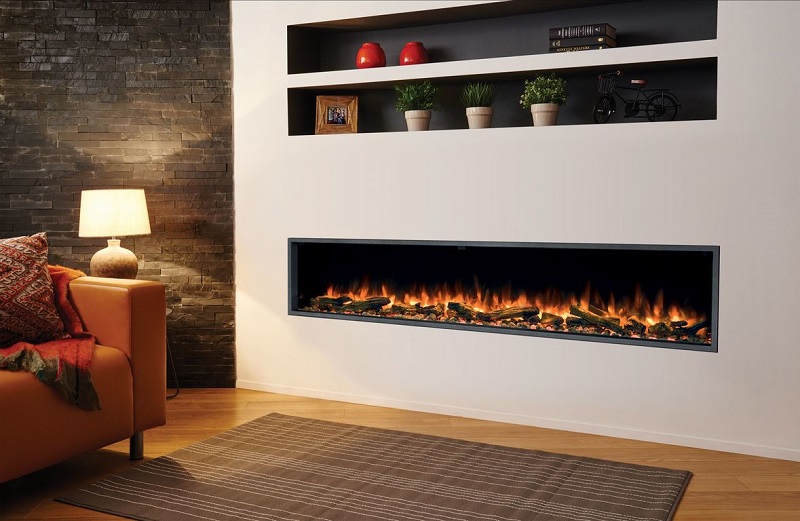 The electric fireplace is not only easy to install, but useful in areas where it isn't very easy to have fires made of wood and gas. You can also fill the space above the fireplace with inbuilt shelves that holds your attractive bowls, a few books, beautiful crystals or a toy bike. Further, placing a few pots with plants will make the area lively. However, use items or artwork with a similar feel to avoid giving the place a random or cluttered look.
Related Read: Best Electric Garage Heaters
10. Color Pop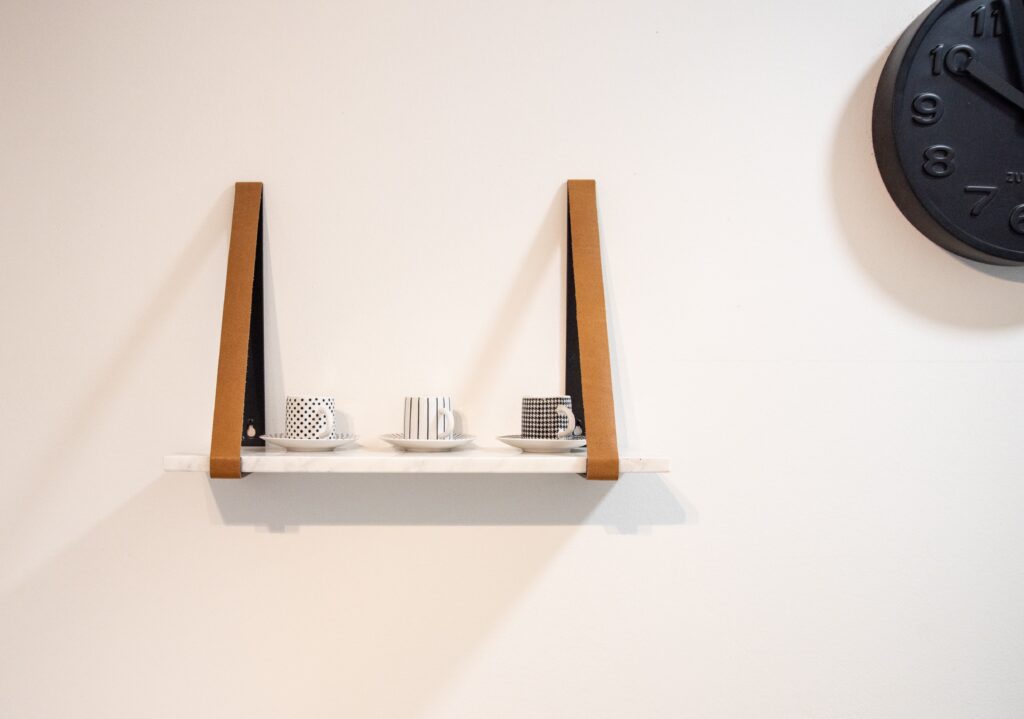 A single wooden shelf can be used to add some visual interest on the wall. You can use these wall shelves to add color in your living room by displaying your prettiest glasses and cups there. The simple shelf allows you to switch the items based on the season of the year. It is placed beside the clock or any other item to reduce the bare space or decorate the wall.
11. 3-Tier plant Hanging Shelf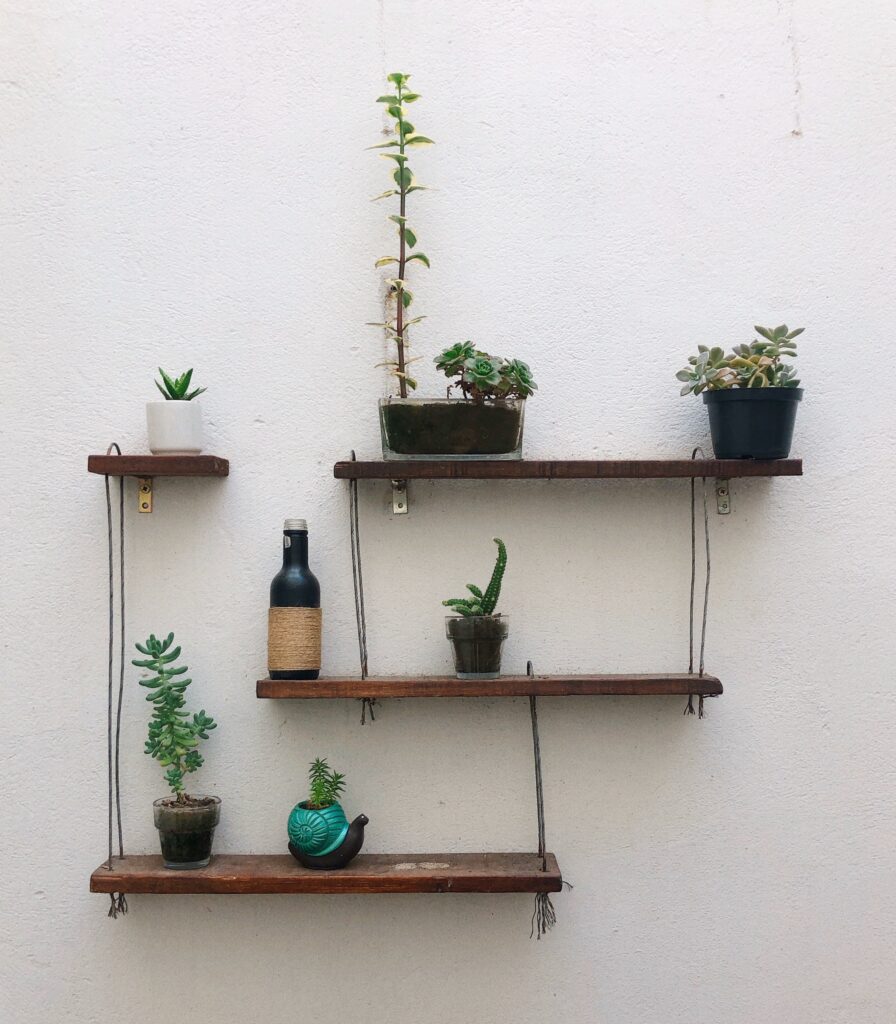 Displaying green plants on wall shelves can prove to be a great floating shelf idea. And you can see a shining proof of it in the example above.
You can update your living room with different wall-mounted shelves with plants. Having well-concentrated extended shelves is better than having a bare wall. The sleek wooden shelves hold your plants such as cactus, ferns or those that don't need to be watered regularly and that would have otherwise been placed outside or on the windowsill. The plants liven up a wall that would be empty, thus bringing outdoor inside your living room.
12. Wall Planter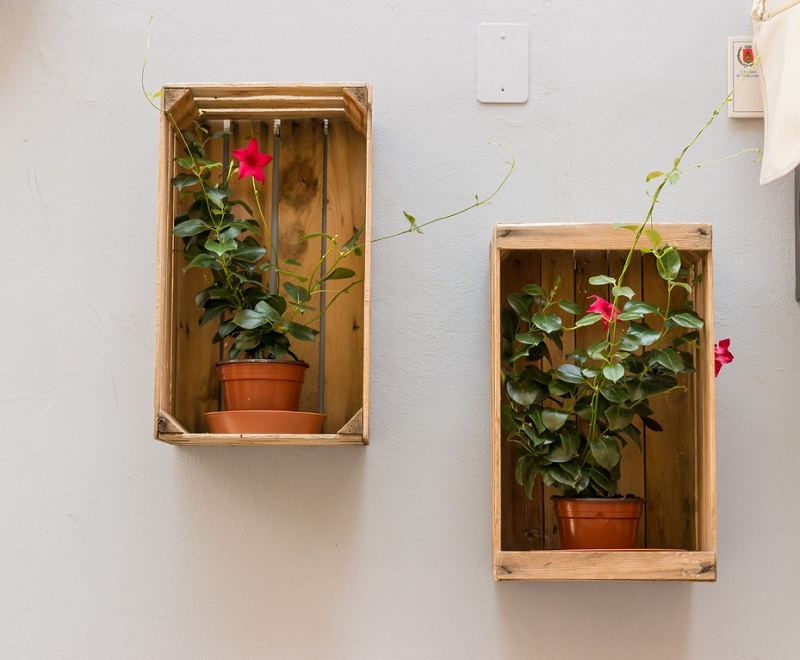 Gone are the days when plants use to sit on the windowsill. Floating box shelves provide you with adequate space for your plants. You can use wall mounted planters to not only decorate a bare wall, but to give that space a bit of nature as well as give life to your walls. The inner part of the box is made up of timber, thus contrasting it with the color of your wall or to avoid staining it. You can also create a pattern when mounting these plant boxes.
Related Read: Indoor Wall Sconces
13. Multi-Tier Plant Shelf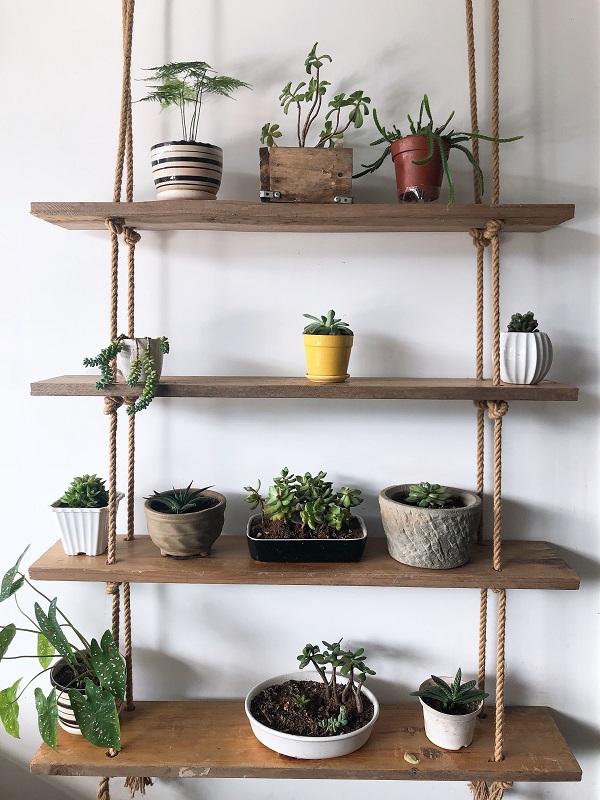 An indoor living wall can be simple and can hold different kinds of plants. An adjacent wall to a window facing east will allow your plants to grow well due to the indirect sunlight. The shelves are long to accommodate more plants and slightly deep for pots. Different pot sizes for your plants will give your plant wall some texture and personality. The floating shelves can be connected to each other using robes, thus making it ease when shifting it to different locations.
14. Themed Wall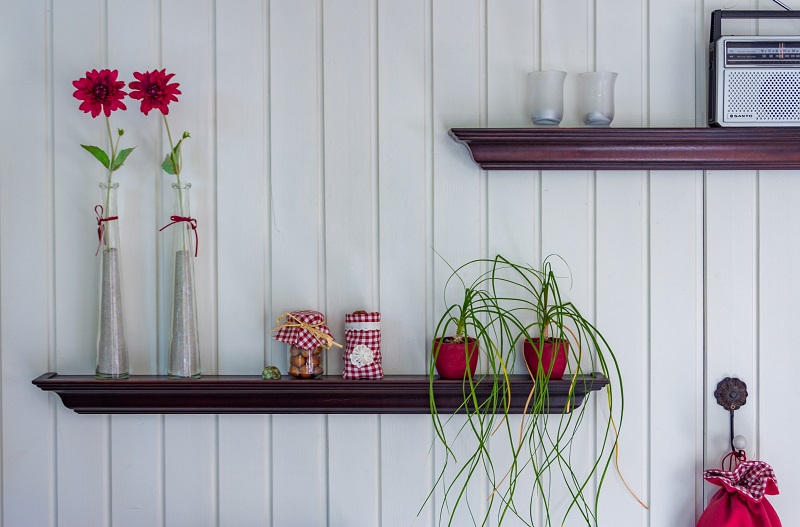 You can bring the great outdoors inside your home by having nature-inspired artwork. You can create floating shelves with chunky wood on a blank wall. Create a theme by having pots for your plants that matches that flower in a vase. The hanging plants add life to the shelf that holds a few glasses, storage box and bottles storing your nuts. Cover some of these items with a fabric with a similar theme. These creative ideas decorate a wall and brighten a room.
15. Tight Corner Gallery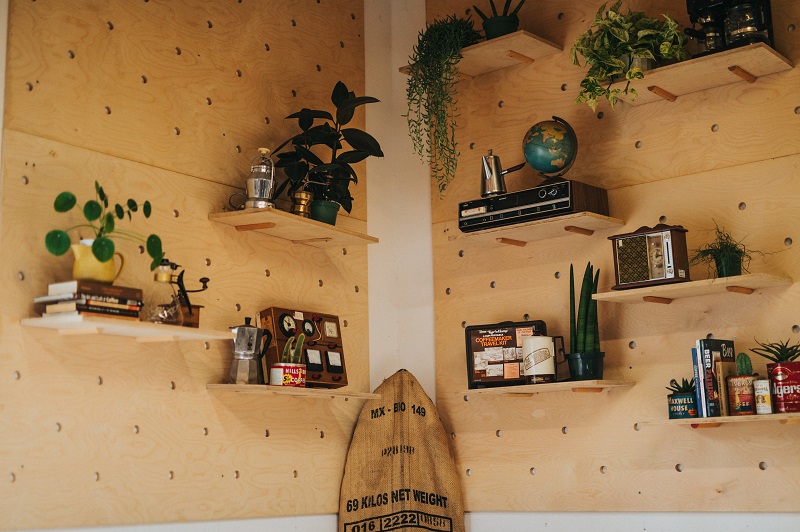 Create a gallery of hanging shelves on a blank wall on a tight corner, and fill them with different ceramics, sculpture, books or plants. You can make the display to pop by having a board and thick pine shelves of contrasting color as your walls. This space can be used to store items that you don't have an immediate use such as electronics, globe, some artefacts or books. You can extend the wall towards the roof and arrange these shelves in a grid pattern to build cohesion.
16. Multi-Purpose Shelf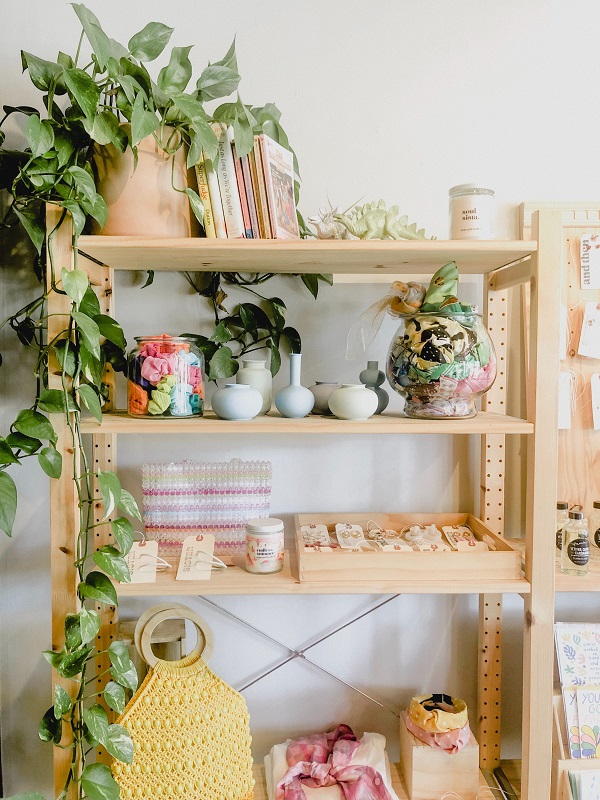 An open shelf allows you enough space to display your collection of books, accessories, ceramics, and other fun decor items. The multi-purpose shelf is not mounted on the wall; however, it has different levels and reinforced with metallic beams to give it the needed strength. You can place the hanging plant to provide it with life and a board where you pin cards and letters beside it. The shelf is placed along the wall and down low for easy access.
17. Hallway Update
You can use floating shelves that are hung on top of each other to create a storage space for your water bottle or items that you want to remember the next day. These shelves can be mounted on the corridor next to the entrance door. The shelves are hanged equidistant from each other with the topmost one providing enough space for your large items. More so, the shelves can be customized differently based on your taste, for they can be hung in a row to hold a vase with flowers, especially during special occasions.
Related Read: Console Tables for Hallways
We hope that our floating shelf ideas have inspired you a lot. If so, let us know in the comments which ones inspired you the most.